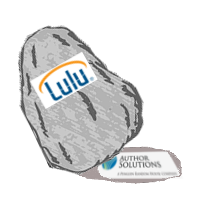 We're not quite sure how we missed it back in March (although it might have been that one night when Rich Meyer spiked the gruel). But it came to our attention this week that Lulu, the print-on-demand company that many indies use instead of CreateSpace for their hard-copy books, began offering bundles of book publishing and marketing services a few months ago. Ranging in price from $999 to $3,199, the packages include such services as a custom cover, interior layout and design, e-book formatting, and an ISBN. At the $1,999 level, your book receives an "editorial review" and a "cover copy polish." At the $2,999 level, you also get a website.
I bet you hadn't noticed yet that you can get all this stuff on your own for significantly less – and in many cases, for free. So it probably won't surprise you to learn that Lulu has contracted out these services to our old friend Author Solutions.
You remember Author Solutions, right? The vanity publisher that's now calling itself "the world leader in indie book publishing"? The company that Random Penguin bought last year?
Why is it that every time you kick over a rock in the indie publishing world these days, Author Solutions comes crawling out from under it?
The accepted wisdom is that trad publishers are running scared. Amazon is threatening their old business model (expensive Manhattan real estate, expensive warehouse space, inexpensive author contracts) in several ways. And one way for them to shore up their sagging bottom lines is to do a deal with somebody who knows how to get people to pay to be published, instead of the other way around.
But I begin to wonder whether Author Solutions, too, is running scared. Think about it: In the days before the indie revolution, only a few voices could be heard crying in the wilderness against their business practices. Things like class-action lawsuits and blackball listings on Writer Beware and Preditors & Editors could be swept under the rug. ASI is a big company, after all. All they had to do was keep sucking in newbies who dreamed of "being published." If anyone got a whiff of their deceptive business practices, ASI could claim the criticism was coming from a handful of cranks.
Then came Smashwords and KDP, and we all realized that we didn't have to sign a pact with the devil in order to become published authors. Already, ASI's repeat business had shrunk to nearly zero. Now real indie publishing – the way we do it, for only tens or hundreds of dollars, instead of thousands – is luring away the pool of newbies. At the same time, the chorus against ASI is growing ever louder, and it's easier than ever to find out exactly what kind of business they're running.
So how can ASI keep its bottom line fat? By aligning itself with the traditional publishing establishment. And it's done it, I think, by trading on the persistent belief in trad publishing circles that all indie authors write crap, except for one-hundredth of one percent who don't – and those few books that actually make money can be snapped up more easily once they're "in house." In return, ASI gets its reputation burnished by association with respected names in publishing.
I wouldn't be surprised to learn that ASI was the one who initiated all these deals with the trad publishers.
The good news is that you can still publish with Lulu the regular ol' (free) way. Just be aware, if you're tempted to buy one of their packages, of who you're really dealing with.