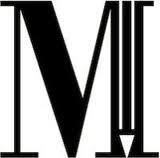 Pen in Hand, the Maryland Writers' Association's quarterly membership newsletter, is accepting submissions for their Winter 2013 issue. They are seeking features, stories, poetry, news, and announcements of interest to MWA members.
Prizes:  Publication
Entry fee: none
Deadline is Friday, December 21. For more information, please visit their website.
*      *      *      *      *
Indies Unlimited is pleased to provide this contest information for the convenience of our readers. We do not, however, endorse this or any contest/competition. Entrants should always research a competition prior to entering.