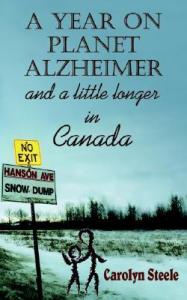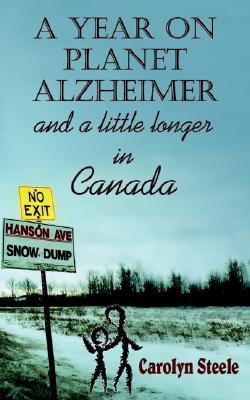 A Year on Planet Alzheimer
by Carolyn Steele
Genre: Memoir/Travelogue
70,000 words
What happens when a single parent from London, England heads for Canada to care for an elderly lady in case it's fun?
Described by readers as a cross between Bridget Jones and Bill Bryson, A Year on Planet Alzheimer is almost the story of an adventure. It isn't quite a travelogue, despite being largely about places. It would be dereliction of duty to omit to pass comment on the remarkable ceiling at Vancouver Bus Station for example or the shattering discovery that they don't turn Niagara Falls off at night.
Neither is it really a psychological exploration of living with dementia, despite the title. It is almost the story of a child…what happens when you tell a nine-year-old that travel broadens the mind? What does travel do to a nine-year-old mind?
Mainly there is life and the sheer unexpectedness of the way other people live it. Not just the snow dump but the incredulity this odd pair of travellers generated by wanting to see it. It could be the story of an adventure with a few more shimmering sunsets dancing over majestic waves. There are some majestic waves, naturally, but they are more obsessed with meatballs. It is therefore the story of an escapade.
This title is available from Amazon US and Amazon UK. Continue reading "Book Brief: A Year on Planet Alzheimer"