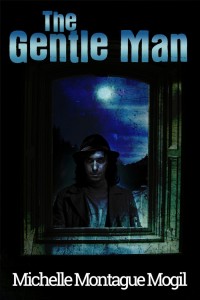 The Gentle Man
by Michelle Mogil
Genre: Paranormal Romance
Word count: 84,000
Anastasia Trent was the first to admit it: she had crested the peak and was now in her downhill years. Middle-aged and worn out, she's resigned herself to a life of drudgery and angst as she watches her marriage, job, house and body slowly but surely fall apart.
Enter a dark and compelling stranger who claims he's running for his life and begs for her help. Against all reason, Ana lets him in. Soon, she's questioning his sanity, her sanity, and reality itself. One thing's for certain: life will never be dull or ordinary again.
This book is available from Amazon, Smashwords, and Barnes & Noble. Continue reading "Book Brief: The Gentle Man"