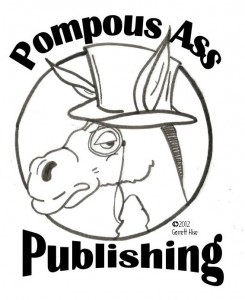 The very prestigious Pompous Ass Publishing has issued a statement indicating it will now accept a limited number of manuscripts for formal rejection.
"We normally don't respond at all to submissions of any kind," said a spokesman for the Editor-in-Chief, Langley Whitcomb Von Throppington IV. "Still, we feel this is an important step in appearing to reach out to the public."
In order to be eligible for a rejection letter, the query must come from the agent of an author whose work is critically acclaimed and who has a significant back-catalog of award-winning best-selling titles to his or her credit. Pompous Ass Publishing is best known as the imprint that has rejected the best-selling and most revered authors of all time.