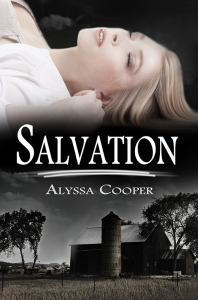 Today we have a sneak peek from Salvation, the
paranormal romance novel by Alyssa Cooper.
Alec is a troubled young man struggling to accept the brutal loss of his parents. When he meets Maya, a girl determined to change his life, he finally begins to crawl towards the light.
But Maya is not what she seems.
She is a vampire, changed by the man who has been her guardian angel, father, and lover – but who is also her greatest enemy, putting them both in mortal danger. Together, they fight for survival, each desperately seeking salvation.
This book is available from Amazon US, Amazon UK, and Barnes & Noble.
Here is a book excerpt from Salvation…