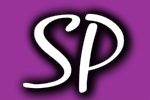 Sleepytown Press is having a contest to find an "unpublished" NEW VOICE in Fiction and Children's Picture Books.
This contest is in honor of their 2nd Anniversary. There will be "two" winners, one each in the category of Fiction and Children's Picture Book. Fiction Novels may be any genre and Adult or YA.
They will begin accepting Fiction and Children's Picture Book entries on January 1, 2012. The deadline for entries is February 14th, 2012.
For more information, please visit http://www.sleepytownpress.com/

 *     *     *     *     *
Indies Unlimited is pleased to provide this contest information for the convenience of our readers.  We do not, however, endorse this or any contest/competition.  Entrants should always research a competition prior to entering.
[subscribe2]