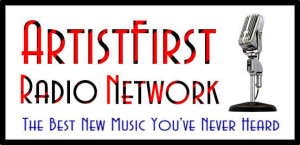 Once in a while, trolling on Facebook produces something positive. I was taking a break from writing and stumbled across a post from another author friend "advertising" a call for artists and authors to do a radio show. There was a contact email, so I decided what the heck; sales have been in the dumps lately, what could it hurt?
I emailed Doug Dahlgren, the host of the show, letting him know I was interested. He got right back to me, and then we had a wonderful, lively phone call in which he informed me that it was an HOUR long program! The show airs on Mondays at 7 p.m. EST, as Doug lives in Georgia. The entire show is done via phone/internet (podcast).
At first, that sounded a bit daunting. Did I have enough to talk about for an entire hour? As we discussed my books, he came up with an idea: to spend the first half hour talking about me and one of the books, and after a short intermission, to talk about some of the others. I thought that sounded like a good plan. He also wanted me to write up a list of possible questions that would help him navigate through the interview.
Before I continue, I must tell you this is not a free interview. Doug was very upfront with me about this. He said they ask for a $40-50 donation that goes to cover the cost of the engineer that runs the program. I figured that was a low enough fee to be broadcast all over the internet, so I agreed. The night of our live broadcast, the "engineer" ended up being the station owner (which is located in Ohio) and he was manning the boards under a tornado warning!
In the few weeks leading up to the broadcast, Doug emailed and called a couple of times to make sure everything was on track. He also sent an email with several links to previous interviews so I'd know how it was going to go. I actually felt quite prepared for the whole process.
The evening of the show, I received a call from the engineer a few minutes before air time. We chatted a bit, and then he further explained how the broadcast would proceed. Then as the show started, Doug came on the line and away we went! His questions and comments had me feeling mostly at ease. I can't say there weren't a couple of times I got tongue-tied, but overall, I was really surprised that the hour went so fast.
After the show, we talked for a few minutes, and then he called me later in the week to ask me to do a promo line for the show. I was happy to oblige because that would give me a bit more PR on his shows. He provided me with the link for my interview in which I could post wherever I wanted. Of course that went onto Facebook as soon as I had it.
A week later, I received an email from Authorgraph informing me that "Project Dragonslayers" had jumped from 1,537,539 to 300,156 in Amazon rankings. Hey, cool! That must mean someone was listening to the podcast. A few of my other books went up in rank, too. I emailed Doug with the news and he was thrilled to hear that some sales had occurred.
Overall I had a wonderful time and thought it was money well-spent. Doug was a gracious host and I felt he did everything possible to make the interview as great as possible. If you're interested in doing a radio interview, by all means, contact him and get on the schedule.
Here's some of the questions I provided:
Who got you involved in writing?
Are you one of those folks who writes only one book at a time?
How did your military career help shape some of your writing?
How did the character of Dar and his series of books come about?
Which genre do you feel is the most difficult one that you've written in?
On average, how much time do you spend doing research for your novels?
Since you're a farmer and can't do much traveling, what resources do you utilize in order to create believable settings for your books?
As an independently published author, what was the most difficult part of the publishing process?
How long did it take you to write Project: Dragonslayers?
Which book do you consider the most favorite one you've written?
If you'd like to contact Doug for a spot on the show, you can find him here, and you can listen to my author interview here.