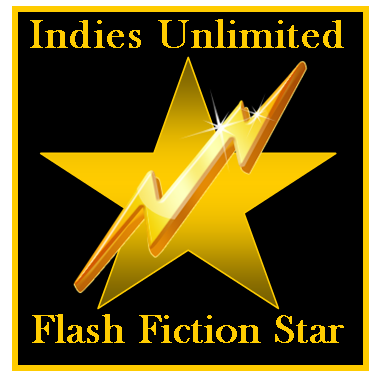 Robert Capko is the readers' choice in this week's Indies Unlimited Flash Fiction Challenge.
The winning entry is rewarded with a special feature here today and a place in our collection of winners which will be published as an e-book at year end.
Without further ado, here's the winning entry:
.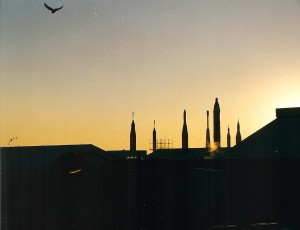 Nukes for Breakfast
by Robert Capko

"Where are you going?" Agent 98.6 whispered.
"Under the wire," I replied.
"Are you nuts?"
I moved forward; the answer was probably yes. No chance to change my mind.
Confirm the existence of the rockets and return to base…that was the mission.
The dawn revealed scurrying crews prepping the rockets. They would be launched before we made it back to warn the others.
A radio signal would have tripped the security net surrounding this secret weapons depot, so we had none.
These nuclear-tipped rockets would incinerate thousands if I didn't do something now.
But what? I didn't know anything about bombs or rockets.
My partner stayed back. I felt a tug on my shirt as a barb dug into the fabric and scratched along my skin.
A deafening siren shrieked in honor of my arrival. I ignored it and charged forward, rifle in hand, with one purpose…destroy the rockets.
I ran to the nearest truck as shots rang out. I yanked the door and ducked in. I twisted the ignition wires together. Glass rained down on me as the engine roared to life.
I jammed my rifle between the seat and the accelerator. I shifted into Drive and dove out.
I wondered if the nukes would explode as I watched the runaway truck crash into the base of one rocket.
***
"A brilliant flash is all I remember."
"Luckily, the nukes didn't go off when all the rockets exploded," said 98.6. "Otherwise, I wouldn't have been around to carry you home."