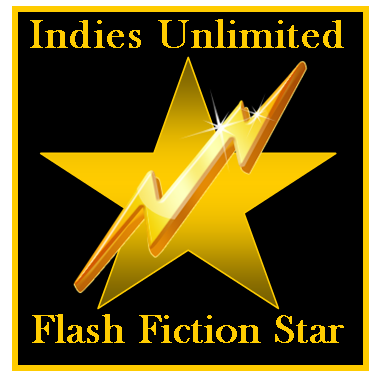 Christine Frost is the readers' choice in this week's Indies Unlimited Flash Fiction Challenge.
The winning entry is rewarded with a special feature here today and a place in our collection of winners which will be published as an e-book at year end.
Without further ado, here's the winning entry:
.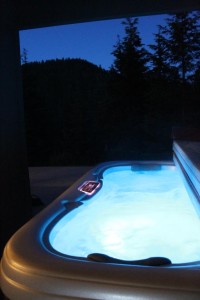 .
Death by Hot Tub
by Christine Frost

Heidi twirled the stem of the wine glass, smiling at the shining liquid. "The light is so beautiful out here."
"Go on, hon, enjoy. That was the best Chablis Grand Cru I could find. Had to get your favorite," Tom said. "Just wanted you to know how sorry I am. I want this to work out for us."
"I appreciate it." Heidi sat back in the hot tub. The sky overhead was clear. The mountains embraced the glistening constellations in the sky. The moon had yet to rise from its slumber.
Tom struggled to conceal his eagerness. Only a few granules of the fine powder didn't dissolve. They lingered at the bottom of the glass, sparkling in the hot tub's light. Stop staring at the glass and drink up, he thought.
She let out a long breath and stared straight up. "Draco."
"What?"
"The constellation above us. Draco. The dragon."
Tom squinted. He never learned any constellations other than the Big Dipper. "Right."
"I guess it's time."
"For what, love?"
When Heidi faced him, Tom gaped. It must be a trick of the light. Her eyes changed to that of a serpent's.
"Je suis Melusine."
The sudden anxiety ached. "You're what?"
"I've been cursed for centuries. It's always the same with you men. It breaks my heart."
The shadow unfurling underwater was serpentine, graceful. "All I want is to go back to Avalon."
The lower half of her scaled body gripped him and began to pull him under. "Au revoir."