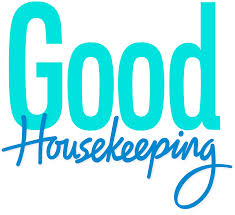 Good Housekeeping is looking for stories for their Silver Linings Writing Contest. The entry must be a non-fiction story about a time in your life when something good came from a seemingly bad situation, must be between 1,500 and 2,500 words in length, and not previously published or a finalist for any other writing prize or award.
.
Deadline: Midnight September 1, 2015
Entry Fee: Free
Prizes: One winner will receive a check in the amount of $2,000, and may have his/her story published in a future issue of Good Housekeeping and runners-up may be offered publication on goodhousekeeping.com.
For more information, please visit their website.
---
Indies Unlimited is pleased to provide this contest information for the convenience of our readers. We do not, however, endorse this or any contest/competition. Entrants should always research a competition prior to entering.