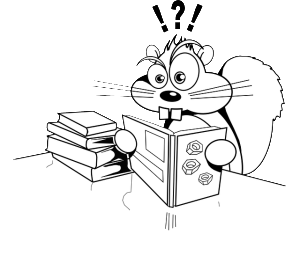 All right, boys and girls, it's time once again for your friendly, neighborhood grammar police report. Today we're going to talk about Pronoun Confusion, those times when we have multiple characters of the same sex in a single scene, and how we keep track of them.
One of the chronic issues that we as authors have to be aware of is the fact that we have all the details of our stories in our brains, while our readers only have as much as we've given them. When I'm writing, I'm actually watching a movie in my head. I see my characters move, I hear them speak, and of course I know their motives and feelings. Having all this information sometimes translates into complacency; I know what my characters are doing, so it should be obvious to the reader, right? No, not always.
Basically speaking, whoever is the subject of one sentence is assumed to be the subject of the next, unless and until we are told otherwise. Starting a new paragraph gives us a visual clue that perhaps the subject may change, but within a paragraph, we need to make sure that, if we change subjects, we make it very clear to the reader.
I found a section in one book I was reading that was similar to the sentences below.
The dog snatched the rat from its rocky den. He shook the rodent madly, snapping its neck in the process. The rat died instantly. He turned away and trotted off.
Now, either the dead rat pulled off a really neat trick and trotted away or the author forgot that basic tenant I mentioned above. In the third sentence, the rat died. He's the subject of that sentence and as such becomes the antecedent to any following pronouns. In the next sentence, he trotted off, the he referring back to the last antecedent. Obviously, the author was actually switching back to the dog as the subject of that fourth sentence, and it probably made perfect sense to her, but I had to do a double-take. We really don't want our readers doing a lot of double-takes. Whiplash is not conducive to enjoyable reading.
Here's another example, similar to what I found in a different book:
She now faced a difficult decision. She had to move George from the hospital. His doctor had suggested a hospice. He'd taken a sudden turn for the worse the week before, and they could do nothing more for him in the hospital.
The subject of the third sentence is the doctor, but in the very next sentence, we see that he has taken a turn for the worse. That's a drag when your doctor's so bad off that he has to leave the hospital. But no, obviously this author was referring back to the male patient; he just forgot to make that clear to us.
Another example I've changed to protect the guilty:
Sam, across the room, pointed to the smart phone hanging in its holster on Fred's belt. He nodded, pulling it out and turning it on to display the images.
Sam is the subject of the first sentence, yet in the second sentence, he pulls out the phone. Nope, not really; it was Fred who did that. Either that, or Sam has really long arms.
And one more:
Smith hunkered down in the shadows backstage. Jones lay unconscious on the stage floor. As soon as the police raised the curtain, Jones would be spotted. There was no way he'd be able to get his friend out before they were discovered.
Same stuff, different day. Jones is the subject of the second and third sentence, yet the fourth sentence refers to he being able to get his friend out. He, of course, is Smith, not Jones. Jones was not going to be getting anyone anywhere, at least not as long as he was unconscious.
In the grand scheme of things, this may seem like nit-picking to some. I realize that with a quick thought process, a quick deduction or a very brief re-read, readers will understand what's really going on. Pronoun confusion is certainly not going to befuddle readers to the point of frustration, but it does throw a speed bump down for them and, miniscule or not, they do have to stop, think, then re-engage. My goal has always been and will always be to lay down a smooth road of words so my reader can roll easily along. Speed bumps are annoying. I don't know about you, but I aim to have as few of them in my books as possible.