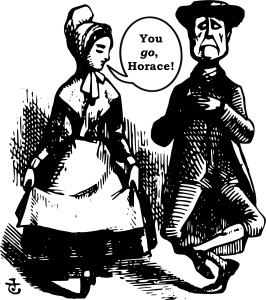 One thing that's kind of fun, and kind of annoying, about being a writer is spotting slip-ups in traditionally published books.
I'm currently reading a well-known trad-pubbed epic fantasy. This trilogy has garnered critical acclaim. It was optioned for a movie (although the option has run out). A video game has been set in the world of this series. The author was even hired to finish another author's fantasy series after the original author of that series died. (Bonus points if you can name both authors.)
In short, people love these books. But I've found inconsistencies in the story.
Inconsistency number one: A dictator has ruled this world for the past thousand years. When he took the reins of power, he systematically stamped out all of the world's religions, and took to calling himself a god. As a result, a religion grew up around him. There is no indication that the tenets of this religion include any sort of afterlife. Yet one of the major characters in the second and third books – a blunt-spoken fellow – often uses the word hell as an interjection, like this: "Hell, Fred, your idea is going to get us into trouble." In our real world, such usage would be considered cursing, right? Mildly blasphemous? So why would a guy from a culture that doesn't appear to believe in an afterlife use the word "hell" as an obscenity? Where would the idea even come from?
Inconsistency number two – and I think this one is worse: In a conversation between the two main characters, the man mentions three people the woman has killed and calls their deaths a "homicidal hat trick." The man was trying to be funny (no, really), and the line did make me grin. But then I had to put the book down and step away for a moment, because it also made me a little crazy. As you may know, hat trick is a sports term – it's when a player scores three goals in a single game. I'm most familiar with it from hockey, but Wikipedia says it's used in other sports, too. But nobody in this series plays any of those games, or even a version of those games. Why would these characters use that term? How would they know what it means?
The point I'm trying to make is that every element in your fictional world needs to be consistent with the characters and the setting. One out-of-place phrase or metaphor can make your reader pause enough to throw them out of the story.
You might think this would only be a problem with fantasy and science fiction. But historical fiction, too, can trap the unwary author, and not just in terms of fashion. Your 1940s characters shouldn't have 2015 opinions – not unless they're very much ahead of their time.
Contemporary fiction, too, can cause problems. If your main character is a child, it would be a bad idea to have a simile about booze or guns come out of his mouth – unless the kid is growing up in the sort of neighborhood where booze and guns are commonplace. And if your character gets into a taxi in New York, it's unlikely the driver would call him "guv'nor."
It's fun to point fingers at traditional publishing. But don't just laugh at their slip-ups; learn from them. Try to make your own fictional worlds as airtight – as believable – as possible.