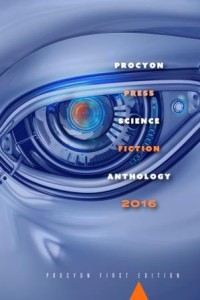 Tayen Lane is currently reading submissions for their first annual Procyon Science Fiction Anthology 2016. Submissions are accepted from writers from all countries; however, all stories must be in English. The collection will feature science fiction from writers from around the world. They want your best and most memorable stories: work that fascinates, provokes, moves, intrigues. Maximum word count per story is 7,000. Submissions must be previously unpublished.
Prizes: All chosen contributors will receive $100, two hardcovers, two softcovers, and an eBook.
Deadline: March 31, 2016
Entry fee: Free
For more information and submission guidelines, please visit their website.
---
Indies Unlimited is pleased to provide this contest information for the convenience of our readers. We do not, however, endorse this or any contest/competition. Entrants should always research a competition prior to entering.