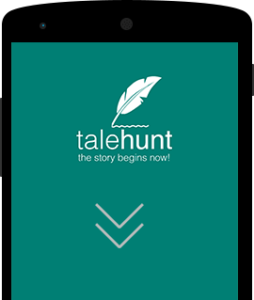 If you're looking to get a little writing practice in while on the go, but tweets are too short for you, maybe TaleHunt will fit the bill.
TaleHunt is a smartphone app available for Apple and Android devices. (The developers are working on a version for Windows phones.) It's free to download and install. I didn't see any ads or in-app purchase options – although I presume one or the other, or both, will be coming eventually.
The app allows you to write and post 250-character stories – not words, characters – which other users can then read and vote on. The developers are billing it as the first dedicated flash fiction app. It debuted in January and has about 10,000 users right now.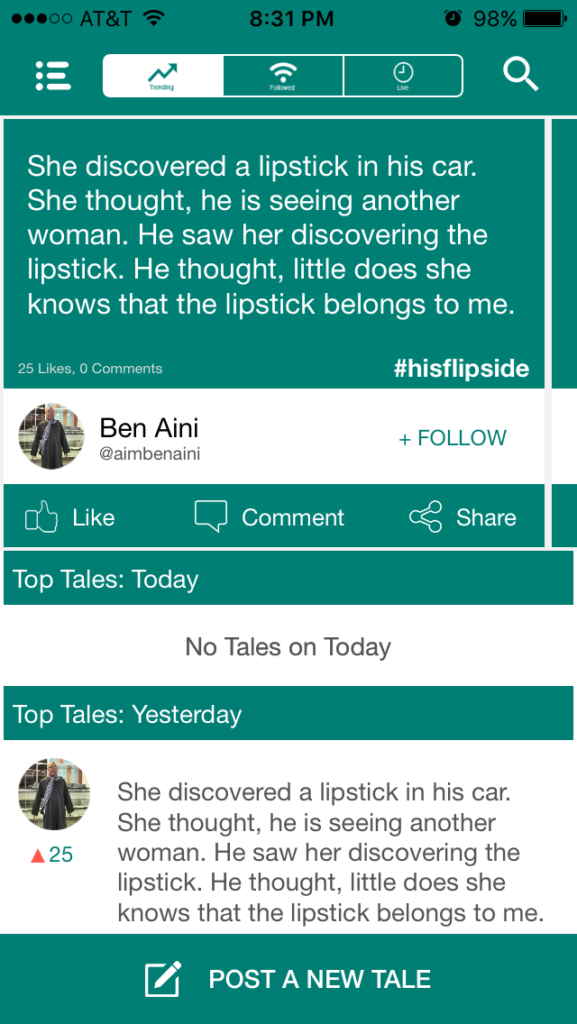 When you first open the app, you see this screen.
The options at the top of the screen say Trending, Followed, and Live. Trending shows you which stories people have liked best; Followed lets you see the work of users you're following; and Live is a newsfeed-like list of the newest stories.
Clicking on the icon on the left side of the home screen gives you access to your control panel.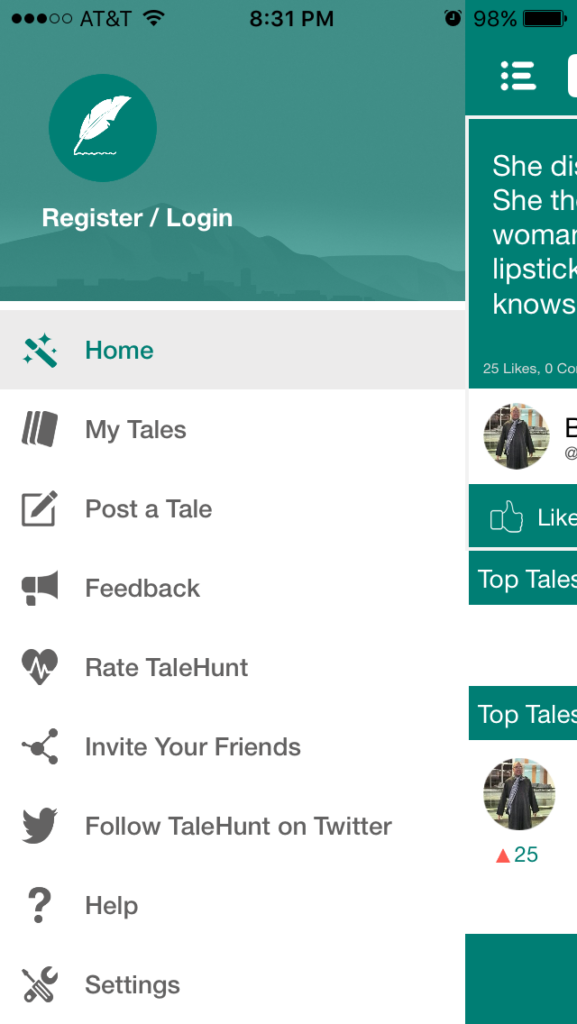 You'll need to set up a new account before you can do anything but read others' posts. The signup process is straightforward and requires only a username, password, and your email address.
Once you're registered, you can start writing. Clicking "Post a Tale" on the control panel brings up a box where you can write your tiny story.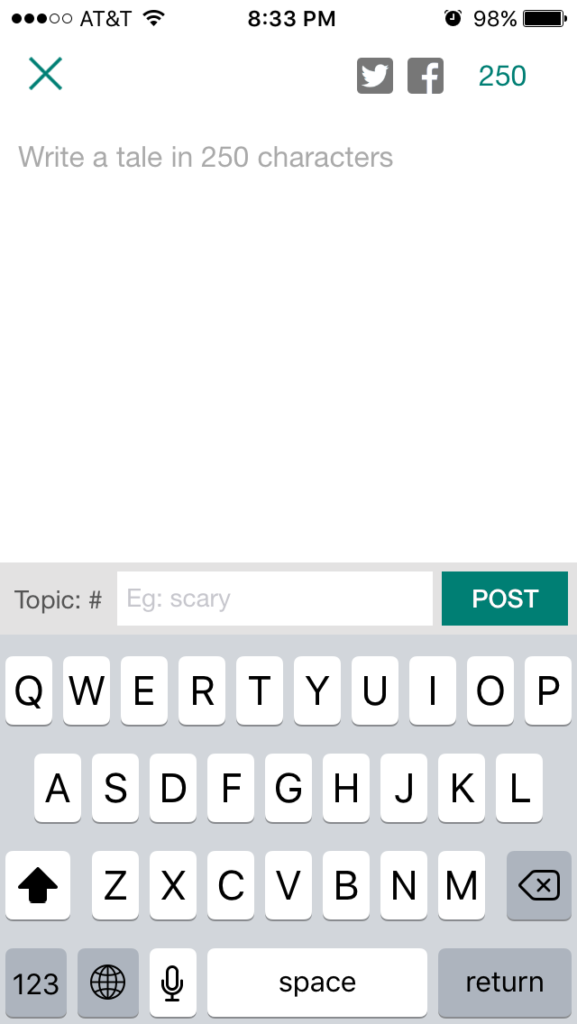 (There's also a button at the bottom of the home page that takes you to the same box.) See the place for a hashtag? Unlike with Twitter, hashtags at TaleHunt don't count against your character limit. But users don't seem to have a clear idea of what hashtags are for. Presumably, you would want to pick a hashtag that would allow readers to find your story in a search for specific topics – but the tags I saw didn't appear to be particularly useful.
Anyway, once you've written your story and hit Post, you get an attaboy screen like this one.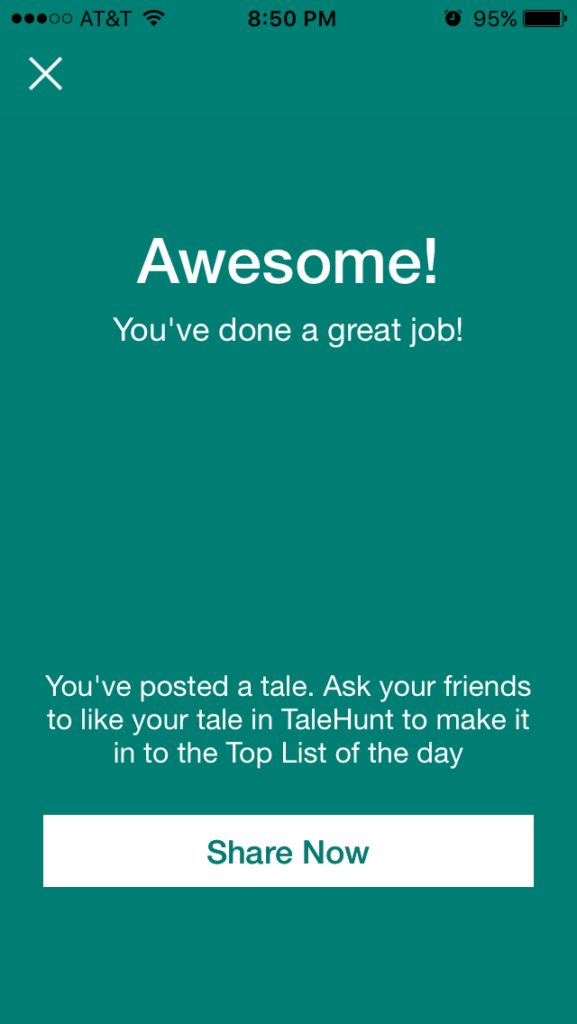 You can share your story on Facebook or Twitter, and invite your friends to vote for it. Stories with the largest number of votes are marked as Top Stories on the home page.
The only wrinkle in the process is that your friends have to download the app in order to vote for you. That might not be the worst thing ever. The app is free, and people with very little time to read – or those with really short attention spans – might appreciate having a place where they can read story nuggets on their phones.
One of the developers has been quoted as saying they're allowing some verified authors to post links to their books on Amazon with their TaleHunt stories. I didn't see a dedicated place for requesting verification, but I'm going to keep looking and will report back.
At the very least, the app gives you a place to practice writing on the go, as well as a new place to showcase your work and maybe pick up some new fans.