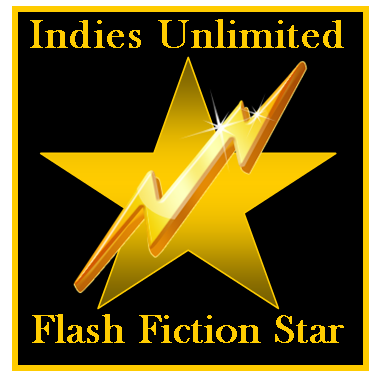 NOTE: Before we give John Kenny his props, we've been requested to note that firefighters do NOT carry oxygen. Oxygen is highly flammable. Firefighters carry compressed air. IU has a whole series dedicated to "Getting It Right" to help authors with their research, and we even have one on firefighting. And now back to your regularly scheduled programming.
John Kenny is the Readers' Choice in this week's Indies Unlimited Flash Fiction Challenge. The winning entry is decided by the popular vote and rewarded with a special feature here today. (In the case of a tie, the writer who submitted an entry first is the winner per our rules.) Without further ado, here's the winning entry: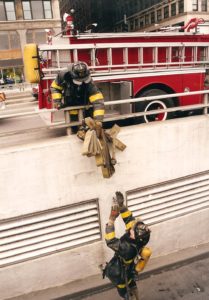 Fire Rescue
by John Kenny
"Give me another length."
'Scout' Williams shouldered the bundle and ran back the way he had come. Hoses criss-crossed the road like spaghetti. Firefighters dragged the heavy lines, quietly cursing to themselves, sweat stinging their eyes. Others set ladders and rigged ropes. It looked like chaos, like someone had poked an ant hill, but to Scout it was ballet.
He dumped the hose on the ground and began attaching the couplings. "Think this'll do it, Cap?" he asked without looking up.
"It better." Time was running out. They all knew it.
Scout watched the Captain survey the scene and give the order, "Hoist away!"
Ropes tightened, pulleys groaned and the network of hoses rose into the air.
Connie Turcotte was the Department's first female Chief. As a firefighter she had been just as tough, and twice as determined as her male counterparts. She had to be. And in a profession known for practical jokes, she was one of the best.
Meetings, she wouldn't miss those in retirement, Connie thought, as she turned the corner toward Head Quarters for the final time. She stopped her car in the middle of the street.
Suspended from lamp posts and telephone poles was a perfect spider web of fire hose. Her chair and desk, surmounted with her white Chief's helmet sat in the center of the web. Beneath, fifty grinning firefighters snapped to attention and saluted.
For the first time in her career, Connie 'the Black Widow' Turcotte thought she might cry.
---