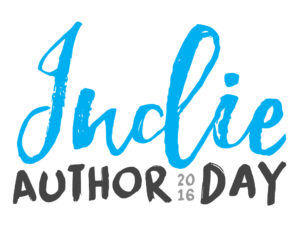 You ever notice how there's a Dill Pickle Day and a Take Your Dog to Work Day? Well, guess what? Finally a day for us, for indie authors. October 8th is the inaugural Indie Author Day across the US and Canada. Yippee! So what does that mean? No, we don't get a discount on our lunch at Denny's that day. What we do get is the opportunity to partner with our local libraries to celebrate, educate and promote indie authors and readers. How cool is that?
To find out more, check out the Indie Author Day web site. Now, the first thing I would suggest you do is to find out if your own local library is already scheduled to take part. Many are. Check this page to see which ones are already registered. If yours is there, give 'em a ring and see how you can participate. Your library not listed? Click on the button that says "Let us know," and use the submission form to nominate your library. Additionally, it wouldn't hurt to contact your local library directly and ask them if they're aware of this, and if they'd like to take part in the celebration. Bibliolabs, the force behind this great idea, is ready to reach out to libraries and help them figure out the best way to get involved.
So what can YOU do to celebrate indie authors? Participation will vary, depending on the local library and their resources, and the indie authors in a given area, but here are some ideas. I've been brain-storming with the folks at my own library and we've talked about
(a) a kind of mini book festival, where authors can set up tables and meet folks and sell their books;
(b) having presentations, discussions, book readings; and
(c) offering some mini-workshops.
I've been having great fun teaching workshops on self-publishing through a continuing education program in my area, and I've thought I could distill the 3-hour class down to an hour or two, just touching on the most salient points, and offer that. I've also been thinking of giving a presentation on how self-publishing works, not so much for authors as for readers who wonder what goes on behind the scenes. There's so much conflicting misinformation out there, and I still get asked, "Doesn't it cost thousands of dollars to do that?" or "Doesn't it take years to do that?" Of course the short answer to both of those is… NO.
What do you have to offer your community? Information about editing or formatting? Stories of your own experience with the indie process? Reading passages from your book to stimulate discussion? I'm sure there are more ways than I've thought of, so put on your thinking cap and see what you can come up with. Get with your local library and start brainstorming ideas. This is a great way to celebrate indie authors, to get ourselves out there in front of public, to dispel some of the myths, to promote libraries, and to connect with readers. It's a win-win for everyone involved.
Go, Indies!