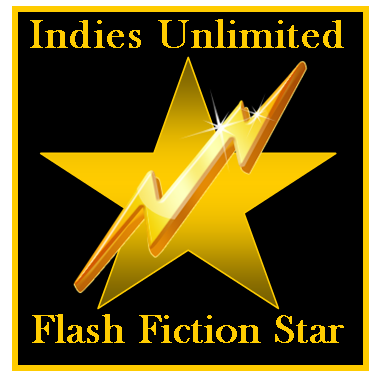 A. L. Kaplan is the Readers' Choice in this week's Indies Unlimited Flash Fiction Challenge. The winning entry is decided by the popular vote and rewarded with a special feature here today. (In the case of a tie, the writer who submitted an entry first is the winner per our rules.) Without further ado, here's the winning entry: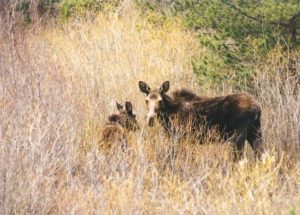 Don't Mess with Mom
by A. L. Kaplan

The two dark brown creatures stood like statues. Only the occasional swivel of the mother's ears proved them living. Their musky scent drifted towards me. I held my breath until they resumed grazing, then aimed. It was an almost perfect shot. If only they would look in my direction. As if reading my mind, the mother moose's big brown eyes drifted towards me.
It was precious moments like these that made me glad I'd traded my riffle for a camera. After all, there was no need to hunt what I wasn't going to eat it. I zoomed in and continued to shoot, hoping the calf would look up as well. I needed some good shots for my article.
Cracking branches made both mother and calf snap to attention. I muttered a few silent curses as some idiot tried to creep up on the two with his cell phone, tapping his screen as he went. Some people just didn't have common sense.
With a loud trumpeted warning, the moose charged, hackles up and ears back. The man didn't seem to notice until she was on top of him. By some small miracle, his head wasn't shattered along with the phone. He yelped like a startled pup and rolled under a nearby tree, barely staying clear of her pounding hooves. I continued to shoot while she circled the tree for a full ten minutes before leading the calf away.
We still laugh about my prize winning shots on the day we met.
---