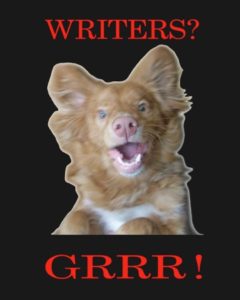 Reviewers are presented with the same situation, over and over again. Beginning writers – and some not so beginning – insist on making the same mistakes. Either they don't know any better, or they don't care, or it's their God-given right to write any way they like, and who are you to tell them different? But it's a competitive world out there, and fixing basic problems is a good way of improving your chances. It's also a good way of showing your professionalism.
Please don't be offended at these. Reviewers have no personal grudge against you or your masterwork. It's just that if we didn't have to keep commenting on the same errors over and over, we would have room to say something more important about your work.
Opinion or Fact?
You may argue that most of these are a matter of opinion, but when they become the opinion of a lot of people (i.e. readers), that opinion becomes meaningful. Saying "It will only bother a few of my readers," is a slippery slope. Those it bothers will soon become NOT your readers. So if you find one of these elements in your story, then perhaps you should fix it. If you find yourself saying, "Yes, but I can…" then save us all the trouble; throw your laptop in the nearest pond and go get a job in the real world. Literature will be forever grateful.
My List of Pet Peeves
1. "…he woke up and it was all a dream."
I know of Grade 5 teachers who will not allow their students to use that ending for their Creative Writing assignments. Of course, there's always someone with a perfect twist on an old ending, but boy, it better be good.
BTW, having an element from the dream turn up in reality has gone stale, too. As in, "…but then he felt in his pocket. And there was the ring!" Forget it. It's been done to death. By the fifth grade.
2. "She could see the insanity creeping into his eyes."
"He went crazy," is author talk for, "The plot requires him to do something completely out of character." Sure, crazy is fun. Have crazy people all over the place. But if you want to keep our respect don't have your plot hinge on a formerly sane somebody doing something completely off the wall. If you really want to do crazy, do your research. A real mental disease with realistic symptoms can be a great source for ideas.
3. "He asked…" "…she answered."
Dialog tags have been used in different eras and different genres for many things, but nowadays they are usually there for one purpose only: to tell the reader who is speaking. That's all. If you want to clutter up your story with "he said," and "she said," go ahead, but only where they are absolutely needed. They are not there as an easy substitute for poor dialogue. They are not there to allow you to tell us how people feel, instead of showing it. And they are especially not there for you to get cutesy. Examples, in increasing order of ludicrocity:
"Help!" she screamed. – Okayfine. Normal usage.
"I don't wanna," he whined.  – Colourful, but not necessary.
"I don't think so," he opined. – Definitely not necessary, though it does show his style of address.
"That's not true," he disagreed. – Completely redundant.
"I'm Jack," said Jack. – Yes, people really do that without humorous intent.
"Where's the pencil sharpener?" Jack asked bluntly. – Okay, that's a Tom Swiftie, it is done on purpose with the understanding that it will throw the reader completely out of contact with the story until he stops laughing.
And as far as "He asked…" "…she answered," if it's got a question mark, you don't need to tell us that he's asking. If she has the next line, it's going to be pretty obvious whether it's an answer or not. Give the reader credit for a little intelligence.
4. Lack of Dialog
Good dialog reveals character and setting, shows action and emotion, and furthers the plot. Not writing the dialog is one of the worst aspects of "telling, not showing." It is so much easier to say, "She told him to get out," than to actually have to think up the words she would use, and create lines that show how she is feeling at the time.
And because you ducked the responsibility of writing those feelings, your story comes out flat. Don't miss opportunities.
5. Too Much Dialog
I only include this fault because I am morally obliged to provide a balanced philosophy. I was trained as a playwright, and I have always felt that if the reader is given the dialog and left to imagine what is going on, he will buy into the story more firmly than if he is spoon-fed every movement. However, it seems most readers do not have degrees in dramatic analysis, so it's nice to give them hints once in a while as to what people are doing, what the setting looks like, and other warm fuzzies that add richness to the reading experience. The description/action/dialogue balance is a matter of genre, author opinion, and reader interest. Figure out your own style, then listen to your editor and beta readers. And now I'll go out and drown my laptop. You're welcome.
6. Too Much Description.
In the days before television and travel brought the world into our living rooms and us into the rest of the world, the novel fulfilled the needs of humans to see other places and experience that world. Nowadays, we've seen everywhere a thousand times, either first person or on TV. Modern readers are there for the people, the relationships, and the story. We're used to catching the setting at a glance. We live much more hurried lives than those olden-days readers. We don't have the time or the inclination to plow through hours of description of the minutest detail of every scene.
To be fair, different genres require different levels of detail. Hard Sci-Fi fans dote on future-tech creativity. Just don't forget to tell a story about people in there somewhere.
If you want to be really subtle, slip the information in when it's important to the character or the plot.
"I hate that damn chime." Guy Fawkes stabbed a finger up at the tower where it loomed over them, the ornate clock face grinning down. "If I had a couple of barrels of gunpowder, I'd know where to put them."
7. Too Much Background.
All right, you historical novel writers. We realize that you have done all your research into the time and place where your story is set. And you had so much fun finding out all that neat stuff, you're sure your readers want to know it as well.
No they don't.
The reason the "Plains of Passage" books are each 700 pages long is that Jean Auel can afford researchers working full-time to provide her with the minutest details of Neolithic life and setting. Then she dumps them all on us in pages-long avalanches of flora and fauna, complete with their nutritional, medicinal, metaphysical and aesthetic purposes. The reason that Auel is so popular is that the stories and characters in her books bring the era to life. Not the medicinal properties of the tundra cranberry.
And Others
Notice that so far I have bitten my tongue and said nothing about point-of-view switches, which need a complete seminar enforced with a bullwhip, because I consider them to be the bane of modern writing, and…Ouch! I will thay no more on thith topic.
The Bottom Line
When it comes right down to it, the most important reason to follow the guidelines is your pride in your craft. The acme of professional pride comes when you choke down that pride, admit you've made a mistake, correct it and become a better writer.
Depending on reader response, I may continue this diatribe in a future post. What are your pet peeves? I'd go out on a limb and invite authors to suggest their pet peeves about reviewers, but I don't think there's room on the Indies Unlimited servers.