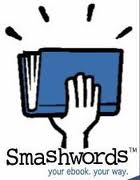 Recently, for a number of reasons that will take too long to explain here, I decided to pull a few of my titles from the KDPS (Kindle Direct Publishing Select) program and make them available for other retailers as well as Amazon.
But this left me with another choice: I could publish with each of the big retailers individually, I could pay a company like BookBaby to do it for me, or I could publish through an eBook aggregator like Smashwords, Draft2Digital, or Pronoun (formerly Vook and now owned by MacMillan Publishers).
The idea of publishing vendor by vendor gave me a headache; the potential for slightly higher royalties didn't jibe with the work and time it would take to get the titles up and running piecemeal. Not to mention the effort to track them all. BookBaby promised to make my life easier…for a fee, of course. That fee was more than I wanted to spend, and I've learned enough around the IU gruel pot to be able to do most of the pre-publication tasks myself.
That left the aggregators.
I've been with Smashwords on and off since I began self-publishing in 2012. Draft2Digital is a relatively new player in the game, as is Pronoun. Smashwords and I have had our growing pains, but after a thorough investigation of my alternatives, I decided to throw back in with them. Here's why, along with some of the pros and cons of using Smashwords.
The Good:
More distribution channels. As of this writing, Smashwords ships to more outlets than Draft2Digital does, including two channels that make it easy for libraries to purchase my books, at whatever pricing I want to set for them.
A storefront. Okay, it's not much to look at. In fact, 2005 called and wants its web design back. But Smashwords at least has a storefront. If readers buy your book there, they can download whichever file format works with their reading device, and you get higher royalties. And readers can leave reviews. Smashwords provides instructions on how to sideload  the downloaded files to an eReader, although finding them on the site is a little like driving in New Jersey — you pretty much have to live there to know where you're going. But the typical Smashwords user tends to be the tech-savvier, DIY type.
Discount and free couponing. As part of that not-so-whiz-bang-sexy storefront, Smashwords will let you create custom coupon codes for readers, reviewers, giveaways…whatever you want to do with them. These are really handy and give you the flexibility and ease of offering a free book without having to spend money gifting a copy, like you would need to do on KDPS.
Promotional opportunities. For a while now, you could poke onto an author's Smashwords page and find an interview, video trailers, and links to whatever stories they'd published on Wattpad. Last year, Smashwords partnered with Wattpad to promote a select group of romance authors. They recently did another with thriller and mystery writers, including one of Indies Unlimited's own minion emeriti, DV Berkom. I asked Smashwords' marketing guru Jim Azevedo about the cross-promotion efforts. He was thrilled with how they were going, and told me that we can expect more in the future. They've also done promotions with Kobo and iBooks and will continue doing that, too.
The Not-So-Good:
The style guide can be intimidating. If you're new to formatting a manuscript or don't feel comfortable beyond the basics of word processing, the Smashwords Style Guide can be daunting. When I hear about an author who is switching to Draft2Digital, one of the most commonly cited reasons is that they don't need to worry about style guides, or…
The Meatgrinder. This is what the Smashwords people affectionately call the program that converts your manuscript into the many file types that will be distributed to all the different retail outlets. If your formatted manuscript is text-only, has a table of contents, and a cover at the correct size, you can generally go through the meatgrinder with no problems. But if it bounces you out, you'll have to fix the problems and start over.
Are we there yet? To be fair, Smashwords has done a lot of work in the last few years to improve the speed at which the different retailers get your manuscript or post changes to it. But it's still lagging for some outlets, particularly Barnes & Noble, and unlike Draft2Digital, you don't get an email telling you when the title is live there. You just have to keep checking.
When I asked Azevedo about what the future looks like for Smashwords, especially in light of the new players on the field, he replied, "I wouldn't say our strategies have changed following the entrance of new competitors (there have been many) or the acquisition of companies like Pronoun. Smashwords has always tried to make our publishing and distribution service the most robust. I think our authors and publishers will be pleased to see that we continue to focus on expanding our global distribution network and that we're investing resources to make our platform easier, stronger and faster."
I've been waiting for a little whiz-bang, so I'm curious to see how all of this will pan out.
Overall, if you want to take your titles wide, and if you're somewhat savvy with eBook publishing and don't need a sexy interface, publishing your eBooks on Smashwords can offer some big advantages.