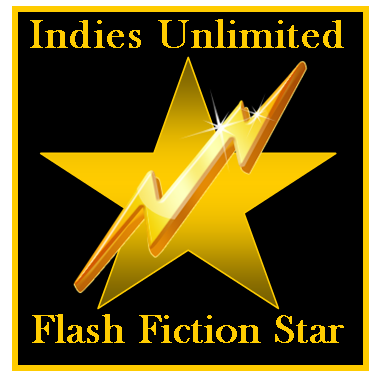 Marc Twine is the Readers' Choice in this week's Indies Unlimited Flash Fiction Challenge. The winning entry is decided by the popular vote and rewarded with a special feature here today. This week, we actually had a three-way tie – the first time ever that has happened! (In the case of a tie, the writer who submitted an entry first is the winner per our rules.) Without further ado, here's the winning entry: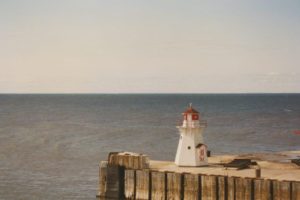 Horizon
by Marc Twine

Tim sat alongside his grandfather, next to the lighthouse on a cliff overlooking the ocean.
It had become routine. Every morning they'd bestride themselves on the rocky promontory and survey the horizon looking for a rare passing ship.
Grandpa was a crusty old mariner, gruff at times, long-retired from his sea-going days. But he was good company for his grandson and told many a captivating tale.
This day was akin to many others, except a thick blanket of fog had rolled in clouding the horizon. The onshore wind produced an impenetrable shroud…with a rare, momentary gap in the otherwise dense obscuration.
"Look grandpa, it's a SHIP!" Tim exclaimed.
"No boy. It's probably just a sailboat out for an early morning run."
"NO grandpa. It's a ship. A tall ship, three-masted and carrying full sail!"
"Nonsense boy. There's nothing there." Grandpa scanned the veiled horizon. "Nothing at all."
"But grandpa, I SAW it!" A full thirty minutes went by. Suddenly another break in the fog revealed itself.
"Grandpa LOOK!"
"Give me those binoculars, boy."
Grandpa scanned the horizon and caught a brief glance of the vessel's stern as it retreated into the low-lying cloud.
"By thunder! I can see the name on the stern!"
Marie Celeste it read.
Reported lost and abandoned in 1872, it had become the object of speculation and legend.
Marie Celeste. "'Tis a ghost ship," grandpa muttered as the ship retreated into legend…and history.
---