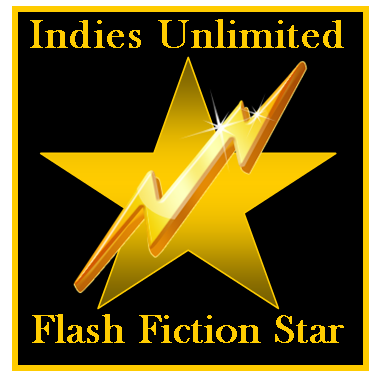 Linda Lee Schell is the Readers' Choice in this week's Indies Unlimited Flash Fiction Challenge. The winning entry is decided by the popular vote and rewarded with a special feature here today.  (In the case of a tie, the writer who submitted an entry first is the winner per our rules.) Without further ado, here's the winning entry: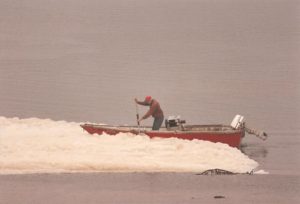 Foam
by Linda Lee Schell

From a fallen century-old tree they stood. In clear view sturgeon jump over mounds of foam kicked up by a summer storm. The warm Siberian morning had beckoned them to this place. She a beauty; he a figure of chiseled might. Together, side by side, they mourned their loss. This place was meant to ease their pain.
A cracking sound from below the embankment interrupted their transcendent communion. They saw a boat. Was the interloper trapped in ice? Was the figure looking for sturgeon? Well practiced in detail, he studied the trespasser, a hunter perhaps, working feverously. Why had he come to this place, their place?
He felt her warm body nudge his broad shoulder; he knew what he had to do. In lightning speed he leaped from the embankment and raced across the ice crackling under his feet. His steel figure shot into the water, pushing against the soft waves and through the briny froth to the hapless human.
From the bank he heard her cries, and cries for what? Didn't she know he could easily master a tiny boat in the forbidding East Siberian Sea? In an instant it was over. Although his 400 pounds had defended the taiga for his kind, on this occasion he cared little for vengeance. Stepping over and between sturgeons, he gathered up his bleeding child cub in his mouth. He knew his tigress waited to say good-by.
---