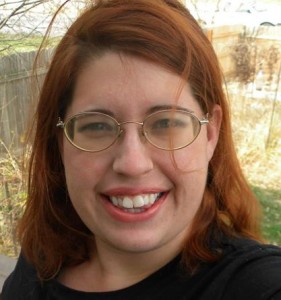 Guest Post
by S.E. Zbasnik
"No man is an island" wrote John Donne before getting ripped off by Simon & Garfunkle. Never is that more true than when an author is trying to get his or her book to market. It is impossible to do it all on your own from the cover, editing, proofing, formatting, and marketing. These things take not only time but also a skill set not everyone is proficient in, making them a breeding ground for scammers.
While a plethora of predatory publishers and editors exist within the pre-publishing stages, there are also a slew of scammers when it comes to marketing. What's an author to do? You need to get the word out to drum up attention that hopefully leads to sales, and these shiny websites are offering their services to help – often for staggering fees. Requesting thousands of dollars has to mean they're guaranteed to get results, right?
If someone promises the moon, that usually means the best they can deliver is a pebble.
Look past the slick websites and testimonials; these are scammers. Their job is to look shiny and draw you in. That's where their money really goes. And don't assume because they've teamed up with a big name that they're legit.  Think I'm kidding? Check out this author who got scammed out of $6,500!
So, what's the solution? After you've gotten over that first rush of excitement because your book is so amazing and people are certain to love it, put on your cynic's glasses.
First, Google the marketing company and look past the first few pages of results. Often, scammers will create false pages to gin up their SEO (search engine optimization) so their websites float to the top. To get to the real complaints, you have to dig.
Never trust their testimonials. Hunt beyond the five-star reviews for the one stars to see what the complaints are. A 'poor fit' with the author is vastly different from a 'never delivered on the services paid for.'
Writer Beware is a good start if your Google search was too muddled. They cover not only marketing scammers but publishing ones as well.
Compare what's offered to what it should cost. For example, say for $4000 a company is willing to showcase your book at BEA. What does that mean? Will they have a booth devoted just to your book, or will it — most likely — be tossed on their one shelf in Self-Publishers row along with hundreds of others? While it's easy to get swept up in the excitement, stop and put yourself in an average reader's mindset. Would someone spot your book among the rest? Is there any work being put forth by the company you hired to draw attention to it specifically?
Does the marketing being offered apply to your book? The point of hiring a marketing team is for them to expand your audience. That's why you're giving them money, but sometimes the company will try to jam a square peg into a round hole. By using their contacts that have no interest in your subject matter, an author can lose thousands of dollars with nothing to show for it.
Trust your gut. We want to think the best of people, but that's what scammers are relying upon. They'll lie to your face, or email, even when presented with evidence of their broken promises. When in doubt, ask a trusted friend – or even better yet, a lawyer – if the contract is too good to believe and listen to them. Others can often see what we miss.
Marketing is as vital as a catchy cover and an edited manuscript, but authors should be cautious of who they offer up their limited funds to. A few things you can do yourself for free (or the cost of books) is host giveaways. One is on Goodreads but has to be a physical copy, or it costs you $119 to giveaway up to 100 eBooks. You could giveaway up to 100 copies of your eBook on LibraryThing. There are also dozens of dozens of book promotion sites, some of which are free, that you can submit your book to when having a deal.
No man is an island, but all that glitters is not gold. Be wary of who deserves your money, time, and hopes. You can only launch a book once.
---
S.E. Zbasnik is the author of the Dwarves in Space series – think Tolkien and Hitchhiker's merged in a horrific transporter accident – as well as a bunch of other fantasy novels. You can find her on Twitter as well as Facebook, and hopefully not standing right behind you. Learn more about her on her blog and at her Author Central page.