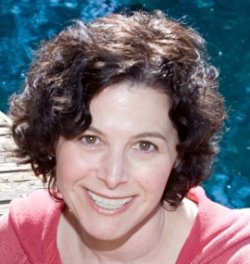 Guest Post
by Karen Schiff
Let's say you wrote a sensational screenplay. Or a must-see stage play. But you're having trouble getting it produced. Maybe it's time to turn that script into a novel.
I'm a playwright and I did just that.
Over the years, some of my plays were repeatedly selected for staged readings, but not offered full productions. It's a common experience for those of us the theater world deems "emerging playwrights." After mulling over my options, including chucking it all and becoming a Pilates instructor, I had an idea. So I hopped online and Googled: "How to turn your play into a novel." The number of search results?
Zero.
Even so, what did I have to lose? Self-publishing a book is much, much cheaper than self-producing a play (time to write it aside.) So I got cracking and turned two of my full-length plays into short novels.
Here's what I learned.
If Google gives you zero results, try another search term.  Type in "turn your script into a novel" and you'll find plenty of advice on how to convert a screenplay (if not a stage play) into a novel. Of the many tips offered, here are three gems:
1. Pick a Narrator. Before you turn your script into a novel, you'll need to choose a point of view: first or third person. For my first book, I opted for third person omniscient. It felt most analogous to playwriting, where each line of dialogue represents a different character's perspective. As I learned, using an omniscient narrator is tricky; shifting perspectives constantly from one character to another can confuse your readers. So you have to finesse the shifts. For my next play, which featured a very clear-cut protagonist, I chose third person limited, with occasional dips into other characters' perspectives (old habits die hard.)
2. Choose a Structure. Does your script use linear or non-linear storytelling? Will you follow that same structure in your novel? There's no right or wrong answer. It depends on your story and your comfort level. For my first forays into novel-writing, I kept it simple and mirrored the linear storyline in my plays. While both of my books ended up on the short side, one of the plays offered a particular challenge: the story occurs in a single afternoon at a single location. As a result, the adaptation reads more like a novella than a novel, but that was okay by me.
3.  Have fun. Your full-length play or feature film script probably comes in around 100 pages, each one filled with dialogue and stage directions (or action.) To turn your script into a book, you need to insert details. Lots of them. And that's where it gets fun. As a novelist, you're the director and the actors. You're the set, lighting, costume, and sound designer. It's time to let your imagination soar and convert all the elements of a production into prose.
For example, my satirical play The First Supper opens with this stage direction:
The lights come up on the Worthington's living room.  A doorbell rings. Offstage, we hear giggling and silliness. The bell rings again.  Eddie enters.
After staring at a blank computer screen for an eternity, I finally converted the first four sentences into a page of prose. That last direction, Eddie enters, turned into this:
Inside the Worthington home a CD was skipping, or so Eddie thought. Why else would the same twelve notes play over and over again? He had just reached a critical juncture in the meal preparation—such an incessant irritant could not be endured. "Libby?" he cried, in a delicious accent that included a dash of Europe and a hint of Africa. "Libby, are you there?" There was no answer. "Libby!?"
Eddie dropped the venison he was seasoning to hunt down the derelict disk. As he hurled his long, lean frame down the hallway, it suddenly struck him—if Libby hadn't put the CD in the stereo, then who did? His annoyance turned into alarm. He made a quick U-turn back to the kitchen, surveyed his options, and picked up a Wüsthof classic six-inch boning knife. Home-invading opera lovers were a rarity in the tony North Shore enclave of Mooresdale, but Eddie figured it was better to be safe than sorry.
He entered the living room slowly, not so much out of fear, but to give his eyes time to adjust. Before him lay a sprawling sea of white—sofas, armchairs, rugs, credenzas, artwork, picture frames, marble floor: all white, whiter, and whitest. In fact, the only thing not white in the room was Eddie. And the knife.
If you're used to a minimalist approach, as many scriptwriters are, the freedom novel-writing offers can feel overwhelming. Playwrights, ever-mindful of tight production budgets, tend to reduce the number of characters and simplify the set in order to up the odds their work will be staged. When my book editor suggested I add a character to one of the chapters, I almost keeled over. What? You can add a character? For free? Sounds crazy, but that's the way my playwright brain is wired.
When I adapted The First Supper into a book, I had two simple goals: to make the story available to a wider audience and, with any luck, get the play produced. Luck was on my side. Strong reviews on Amazon helped assure producers that the story was solid: they gave the play a green-light. So dust off that script of yours and turn it into a novel. You never know how the story will end.
Got a tip to share on how to turn a script to a novel? Please leave a comment!
---
Karen Schiff is a San Francisco Bay-area playwright. Several of her plays have been produced nationally and internationally. The others have been read at theaters from coast to coast. Learn more about Karen on her website and Author Central page.