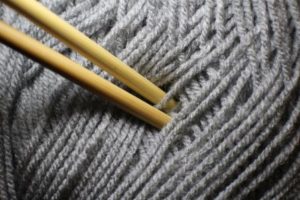 This post is a very personal one, but also one that I think will resonate with other Indie authors.
For several months, now, I've been in a funk and having trouble figuring out why. I even thought of giving up writing entirely. Why? I looked at my life, how I spend my time, and realized that there seemed to be no time to do many of the things I used to enjoy, like knitting, sewing, and reading. At first I wanted to chalk it up to growing older. I don't have the energy I used to. That depressed me.
I have always been a busy person and abhor just sitting around accomplishing nothing. Those last two words were the clue to my dilemma. I felt I was spinning my wheels and not seeing results.
After talking this over with a couple of close friends I gained a new insight. I still love writing. I still wanted to continue with the story I am working on. But I also wanted balance in my life – some time to enjoy those other things as well as spend time with my kids and grandson. So what was taking me away from those things?
It wasn't writing. It was the time and frustration of trying to promote and market. I do not have an aptitude for technology. What is intuitive to many involves a long learning curve for me. The result is that searching for and using sites where I might make my books more visible costs me not only a great deal of time, but leaves me frustrated and feeling stupid. Yes, I can and do learn it. I do know how to follow instructions if they are clear and don't miss any steps. But I inevitably reach a point where I find a glitch I can't get past, or have to repeat a process several times before it works.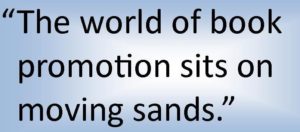 To make matters worse, my efforts seem to be in vain. It's a crapshoot. We do not know what works, what will lead to more readers and more sales. The world of book promotion sits on moving sands. There is nothing predictable about it.
The effect on me is that the fun has gone out of writing – or so I thought. But I finally realized that is not the case. Writing is still gratifying. I enjoy meeting with my writers' group and sharing my work with them, getting feedback, and giving mine to them. I still get a rush when I sit down and a new scene flows well. I still get excited when a character reveals a new trait that I can explore.
As well, I still love my relationships here at IU, and the ones I've made via Facebook – and even Twitter. I still enjoy encouraging my fellow writers and supporting them when they have a new book out.
But, I hate promoting and marketing
So … I've come to a decision.
I gave myself permission to give up trying to promote my books. Professional suicide? For some perhaps. But for me it actually frees me to write. And that's what it's supposed to be about, isn't it? What good is promotion if I have nothing new to promote?
Does that means I will disappear under the radar? No. I will stay here at IU. I will keep in touch on social media.
But I am off the hook for promotion.
What a relief.
Now where did I put that yarn?