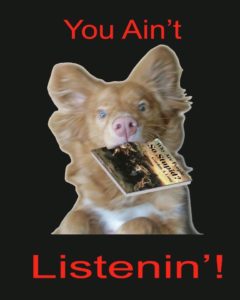 Everyone had so much fun with the last seven complaints I had while reviewing books, I thought I'd give them a chance to get right down to some more. Some are a bit esoteric, but when a reviewer is really busy and looking for an excuse to go on to the next book, a few of these will do the trick every time.
This is feedback from everyone in comments on the earlier post. NEVER, EVER, EVER bore the reader with an Information Dump. I know you need us to know the whole life story of the main character, but we don't know we need to know it, so why read it? So we put your book down after Page three.
When is an information dump not an information dump? Never. The only time information is okay is when we don't notice it, or, best yet, when we want the information. If you can set up a situation where the reader feels like, "Why is he doing that? WHY is he doing that? WHY IS HE…? Oh! That's why!" then you've got it nailed.
Part A: Developmental Errors Continue reading "The Next Seven Book Reviewer Complaints"