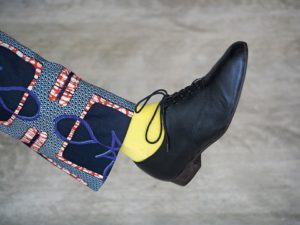 Apparently I'm a pantser. Who knew? I certainly didn't when I decided in a rash moment of hubris to switch from travel writing to fiction. Whenever I'd answered authorly interview questions from those kind enough to feature me on their blogs and we'd got to the plotting or pantsing bit, I was easily able to sidestep the issue. When you write what really happens, it's no different to ending an eventful working day in the pub, each incident becomes a funny story and eventually there's a bookful.
This would be different though. This would be 'proper writing'. But how do you start when you don't yet know if you are a plotter or a pantser? Obviously you start with several hours learning your way around Scrivener. Oh look, you can put notes on a cork board! And you can develop your characters in individual files. Let's do a corkboard for the whole thing…plan out where the plot points are, space out the beats and the cliffhangers correctly…
That took weeks of getting nowhere. I had no plot. I had a situation and three characters. I had an opening paragraph and an ending; both these images had been stuck in my mind for as long as the book had been a twinkle in my eye. But there was nothing else to plan. Even the few characters I knew about refused to tell me where they grew up and what they liked to eat.
Then two things happened. Firstly, I read an article here at IU — I am truly sorry that I don't recall whose it was — that mentioned the turning on of taps (or faucets if you are reading this in American). It told me not to look at a tap and moan that no water was coming out. If I turned it on, the stuff would flow. Hmm, pondered I, I bet that works for real writers but…
The second thing was that the charming Kerry Donovan invited me to his blog for a Friday Fortnight interview. He asked for an excerpt from my WIP and I only had one paragraph written. I decided to see if I could add one more…and tried turning the tap on. Once I had another paragraph and another, ie enough to call an excerpt, I realised the theory actually worked. In the time I'd spent adding enough to my opening chapter to send to Kerry, another two characters had popped into my head and started talking to each other.
Of course, if that little taster hadn't garnered some enthusiastic comments, the whole enterprise would have stopped there and then. However, somewhat encouraged, I made a plan to stop tinkering around with Scrivener and actually write the blooming thing. I had a six-week window of opportunity before my summer job began so I declared my own little NaNoWriMo season (it was March and part of April so, NaApNoWriMo-andabit) and worked out that if I wrote for six days out of seven I could do between two and three thousand words a day and have a bookful by the time I was done.
The only thing I knew for certain at this stage was that any attempt to read through what I had already written before there was a whole book would be doomed to failure. I'm too easily distracted by spending half an hour pondering a comma placement for that sort of torture. So, just as they advise the real NaNoWriMo writers (and I applaud you all, my effort had to be a secret), I would give myself permission to turn off the inner editor and just chuck words on a page any old how.
I knew this might lead to some pretty rough stuff which would need fierce editing afterwards but maybe, once the book existed, that would be the easy part. My aim was, well, A Whole Thing.
Somewhat unbelievably, there is now a book. It is with some trusted pals who I am choosing to call alpha readers, because a beta read would imply something a lot less scruffy round the edges. Over the next few pieces for IU, I plan to lay out the tricks I used to make it happen and the bonkers things that went on in the brain of a not-a-fiction writer.