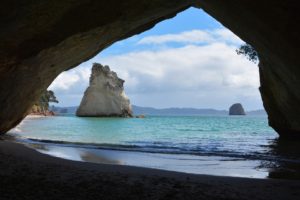 Over the holidays I've been sequestered in the writing cave. It's been productive; in fact I finished the final installment of a trilogy I've been trying to put to bed for the past few years. When I finally came out of the cave, it was January 1st and you know what that means. It's time to turn random thoughts into resolutions and call it a blog.
Be more selfish
We devote a fair amount of time to helping others. We coach, encourage, and share our findings with our colleagues but we need to put ourselves first. We need to build our own mailing lists. We need to hone our own writing skills. We have to build our own support groups. These efforts have to come first before we help anyone else. Keep paying it forward but consider being a bit more selfish in the coming year.
Follow the laws of attribution
In our cross-talking, social-media-worshipping world it's often easy to overlook the source of the material. Things happen quickly, and we try to mention the author or original poster's name but there are times when this gets forgotten. I've seen this happen when a blog is shared and the re-poster takes credit for the content in the comments section. And I've seen Facebook posts copied verbatim where the re-poster doesn't clarify the source. Resolve to give credit where credit is due. It's only fair.
Trust your intuition
Blaze your own path because nobody has walked that particular road before you. If you had the opportunity to interview some of the top-selling indie authors today, you're likely to find one or two unique habits they have that no one else was thinking of doing before they did them. That next idea that will help you connect with readers is right there, waiting to be explored. Like they used to say in the Grotto, "If it's not hurting anybody and you're not breaking any laws – go for it."
Continue to grow and learn
I've been taking online courses. I just finished a screenwriting course and I'm about to start a novel-writing class taught by James Patterson. I know I'll learn a lot from the class. Resolve to keep learning about everything. If you're open, the growth will happen.
Set a goal and make lists
For the past few years, making lists of tasks that help me achieve my overall goals has been essential in terms of moving forward. Place the bar as low or high as you like and if you need to modify the list in three months do it. It's very important that you have attainable goals but it's even more important to clarify those goals and reach them by writing tasks on a to-do list.
Read
Know and study your market. We're writers so we have to be reading. And, if you need a recommendation, let me know and I'll gladly lead you to my author page.
Feed your creativity
There are things that I do that help me feel more creative. Running and listening to music put me in a place where the ideas come. They also help me solve problems in my plot. Find out what feeds your muse and utilize it to help you create.
Discipline yourself
There are virtually no excuses why we are not writing. I know of a woman who gets up at 5am before her five children are awake so that she has an hour or two to write. I know of people who are totally physically exhausted at the end of the day but still manage to get a few words down. I've seen elderly people who slowly, carefully, handwrite their stories. I've seen others who need the words transcribed because their eyesight won't allow them to put the words on the page. They've found help and they're getting their stories told. We have no excuses. We need to put the work in and create.
Enjoy
I don't always enjoy the process. I enjoy the satisfaction of completing a project, I enjoy when the story comes together, and I enjoy beginning. But I don't enjoy all of it. We have to remember that only a small percentage of the world's population has written a book. If you're on your way to joining this exclusive club (that's growing rapidly every year), or you're already there, take pride in the fact that you can and have done it. And, try to enjoy the entire process, laborious as it sometimes can be.
I have a list of goals that I put together at the beginning of every year. They're more specific than these resolutions. My completion percentage has gone from 50 to 90% over the past five years. I'm happy with 90%. In fact, if I fall to 70 or 80% next year that'll be okay, too. There's no point reaching perfection just yet. I have lots of time to get there. Happy New Year and good luck achieving your goals in the coming months.