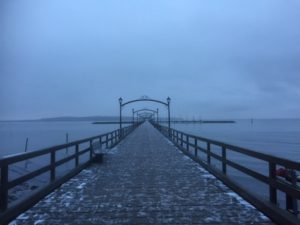 In the dream, my new release hits number one on the bestseller charts. Readers burn through my back catalogue and buy everything I've ever written. And someone super-important (after they beg profusely) pays me a large amount of money to get me to complete my next project. I have the same dream prior to the release of every book. The day I don't have that dream is the day I'll stop publishing and only write for pleasure.
Before the dream though, cometh the fears. While ensconced in the writing cave, I suffer the same anxieties that most writers experience. I wonder if my garbled words are making sense. I question whether I'm going to be able to finish the story in a way that works. And I scratch my head and deliberate whether the quality of my writing will be enough to entertain my readers. That particular fear is relentless as it pursues me. Despite that, I always manage to push through all the insecurities. I have to. And when I finish and revise after my alpha and beta readers offer their thoughts, the fear dissipates a little. And then, the dream begins.
I have a new book coming out soon. I've finished writing, it's edited and currently sitting with a publisher while they ponder whether to roll the dice with my work. If they decide to run with it that's great, but if not I'll publish it myself. Then I'll get Mailchimp puffing and huffing to let everyone know that the book is available. I'll plan a new-release promotion here and there. I'll spread the word on social media. And then, the night of the release, I'll sleep. And I'll have one last night with the dream. Then, comes the reality.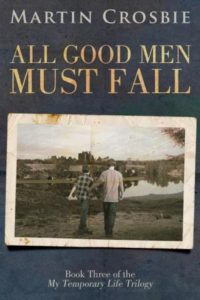 And who knows what that will bring? I have a friend whose new release is sitting in the top five overall on Amazon right now. I have colleagues who are connecting with hundreds, and sometimes even thousands, of readers. So, there's always the possibility that this might be "the one." I've built my email subscriber list to the point where it's in the thousands (thank you Instafreebie), and this book is the third of a trilogy so I have readers waiting to check it out. And, I've been there before. The first book in this series hit top five on Amazon's charts back in 2012. So, I know it can happen. And, if it doesn't, and the reality falls considerably short of the dream, I have another project I'm working on. And then the cycle will begin again.
I think it's a good bet that most writers feel this way. Do you?
If you have a new release coming up I hope the reality matches the dream for you. Good luck!