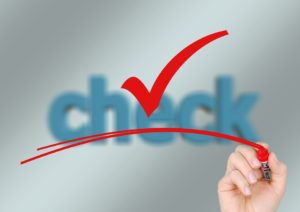 Way, way back in September of 2013 I wrote an article about verified reviews. In the world of Indie publishing, especially where anything directly related to Amazon is concerned, three-and-a-half years is a lifetime. Much of what I wrote then is either no longer true or suspect. In this article, I'm going to talk about some of the changes and why you, I, or a random reader might care. (Or maybe not.)
At the time I suggested that the only reason someone might care about whether a review was verified was if they thought the review seemed questionable. Then the "verified" flag would indicate the reviewer had actually bought the book or other item from Amazon. For someone looking at reviews and trying to decide on a purchase, the verified flag might still not be that useful. I suspect some people who are more attuned to happenings regarding Amazon might be concerned about fake or paid reviews, and pay a little more attention. But if they're aware of these issues, they're probably aware that reviewers who were willing to write a glowing review for a price have options to make sure those reviews showed as verified purchase reviews anyway.
However, authors who are trying to get selected to run promotions using Bookbub and other hard-to-get-selected advertising options want not just good reviews, but they'd prefer a lot of them with that verified flag.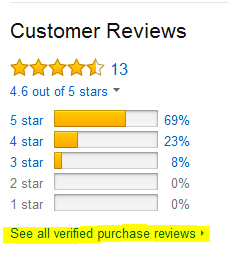 In my original post I talked about a way that someone who had previously reviewed a book could subsequently "purchase" it (probably by grabbing it during a free run) and by editing the review get it to show as a verified purchase. It appears that no longer works. I suspect if a reviewer was motivated enough they could delete the original review, purchase the book, and then probably get the verified purchase flag to take by entering the review again. But that's a big hassle that most won't be bothered with. A reviewer who is actively trying to boost his or her ranking in Amazon's reviewer ranking game might care enough to do this, but deleting the review would also delete any up votes the review had already received. It is rumored that verified purchase reviews are being weighted higher in these rankings, so it might still be worthwhile if that's the reviewers goal.
Of possible concern to reviewers, authors, and maybe even some readers, is that Amazon has changed the default criteria for choosing which reviews to show. It appears that when the number of reviews on an item is low, that verified reviews will be shown first (ordered based on helpful/not helpful votes) followed by unverified reviews, ordered in the same way. For example, one book I looked at has 16 total reviews, 5 of them verified. In the review section on the page it shows 8 of the reviews, the 5 verified reviews in order based on positive votes, followed by 3 unverified reviews in the same order. The top verified and top unverified reviews each have 5 positive helpful votes. The four other verified reviews have between zero and two helpful votes, but are still higher on the list than the unverified review with 5 helpful votes. If no additional reviews are added to this book, I would expect the other verified reviews would tend to get more helpful votes by virtue of position.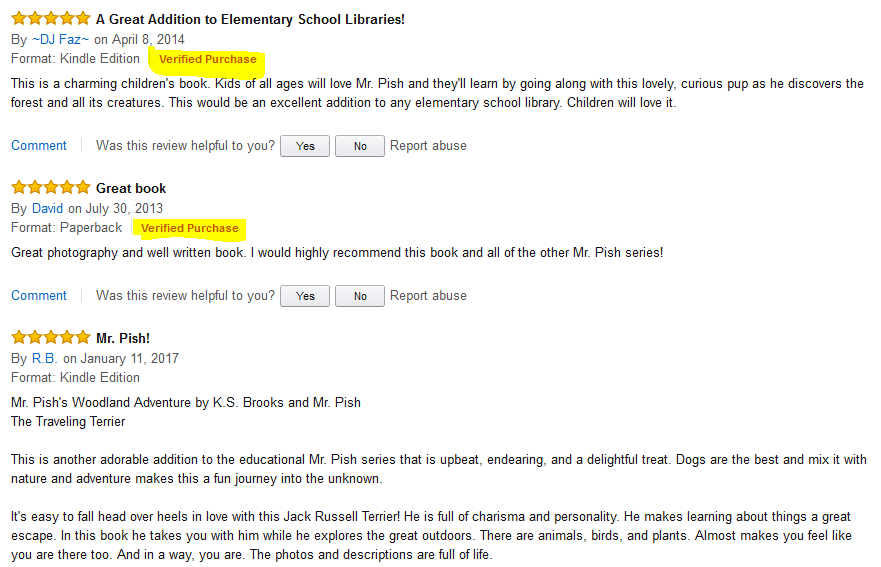 It gets worse. At some point, I'm guessing when a book gets a specific number of verified purchase reviews, the default now becomes to show only verified reviews. (The exception to this is if the top ranked positive or critical review is unverified then it will still show as such.) Amazon has had the option of filtering to show only verified reviews for some time, but that is now the default. Once an item gets this many reviews someone will have to dig to see the unverified purchase reviews. It's easy enough to do, but takes an extra step or two.
Is this change good? It depends on your point of view.
These are "customer reviews" and those customers who actually bought a product from Amazon get preference. That seems reasonable.
Customers probably won't care. But authors and reviewers might.
If you're an author who uses ARC readers to get a quick jump on reviews at release time, unless you make arrangements for those readers to purchase the book before reviewing it, they'll quickly drop off the reviews that people are going to see. (Of course that assumes you sell a bunch of books and that those purchasers write reviews.) The ARC reader's reviews still serve their initial purpose, but don't have as much long-term value as they did before.
It seems that the value of trying to get reviews from book blogs is also going to become less important as you get beyond release. A positive review may still sell a few books to the review site's readers or have a slight advertising effect that may pay off down the line. But posting those reviews to Amazon is going to be less helpful than it was before. These reviews that are typically going to be more detailed than most will get bumped out of view by "I loved this book" and "This relly sucked" reviews from the verified purchasers. (Yeah, I let a little attitude sneak in there.)
What are your thoughts?