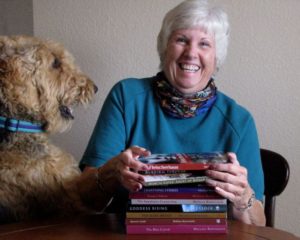 As you probably know by now, the staff authors here at Indies Unlimited are referred to as minions. No one is sure exactly how or when that started, but it stuck. What you may not realize is that all the minions (and everyone) here at IU work for free. That's right, they don't get a dime out of this. They do it out of the goodness of their hearts. So our Fearless Leader (admin) thought it would be nice to give some props to the minions by featuring each of them in a spotlight interview. We hope you enjoy it.
What is your name?
Melissa Bowersock aka Mel, Melanie, Michelle or any name that starts with an M. I might occasionally answer to other names as well, but no promises. If I'm reading or writing, I won't answer at all, because I go totally deaf.
What is your quest?
To write the best novels ever produced in as many genres as possible. To keep my readers guessing what I'm going to do next. To keep ME guessing what my characters are going to do next. What was the question?
What is your favorite color?
Teal, but also salmon, purple, and any color that is between primary colors. I like colors that are mutable and changeable. Do I detect a theme here?
What the heck were you thinking when you did that one thing that one time? Continue reading "Minion Spotlight: Melissa Bowersock"