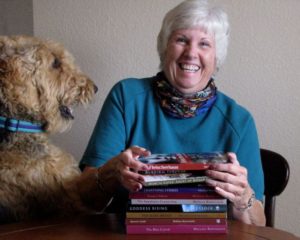 As you probably know by now, the staff authors here at Indies Unlimited are referred to as minions. No one is sure exactly how or when that started, but it stuck. What you may not realize is that all the minions (and everyone) here at IU work for free. That's right, they don't get a dime out of this. They do it out of the goodness of their hearts. So our Fearless Leader (admin) thought it would be nice to give some props to the minions by featuring each of them in a spotlight interview. We hope you enjoy it.
What is your name?
Melissa Bowersock aka Mel, Melanie, Michelle or any name that starts with an M. I might occasionally answer to other names as well, but no promises. If I'm reading or writing, I won't answer at all, because I go totally deaf.
What is your quest?
To write the best novels ever produced in as many genres as possible. To keep my readers guessing what I'm going to do next. To keep ME guessing what my characters are going to do next. What was the question?
What is your favorite color?
Teal, but also salmon, purple, and any color that is between primary colors. I like colors that are mutable and changeable. Do I detect a theme here?
What the heck were you thinking when you did that one thing that one time?
One time, ages ago, I worked in an office that was directly across the back alley from a J.C. Penney story. Some evil friends and I found a discarded manikin in the dumpster, a standing man with no arms. In the women's restroom in our office, the door to the very first stall would not stay closed unless it was locked from the inside, so if no one was in there, the door would swing fully open. Said evil friends and I positioned the manikin to stand in that first stall, facing the toilet, and we borrowed a man's sport coat to hang on his shoulders, but he had no pants. For days we always knew when one of the other women went into the restroom by the screams we heard. We, of course, were screaming with laughter.
If you could be a tree, what kind w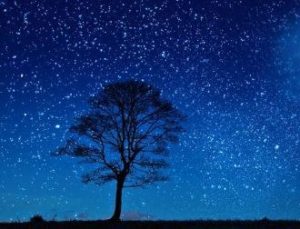 ould you be?
A wolf tree. That's a tree that's commonly seen in the Midwest, a huge old oak that stands all alone in a field with nothing around it but grass or grain for miles and miles.
When was your first book published?
Back in the Stone Age, 1984. I was only twelve at the time. Oh, wait, maybe not. Maybe I was older. I can't remember. What was the question?
What is your favorite genre to write?
All of the above. Anything but horror. Or police procedurals. My absolute favorite is… paranormal. I like anything that has to do with magic, ghosts, time travel, reincarnation. Anything that lifts a story out of the ordinary.
Who is your own favorite character, and why?
I initially started thinking of all my main characters, and there are many that I like. However, my all-time favorite is a secondary character, Corporal Patrick Riley in my time travel story, Finding Travis (and the sequel, Being Travis). When I introduced Riley, he was a necessary appendage, a striker (servant/assistant) to Lieutenant Travis Merrill, the man who was flung backward in time to 1877 in frontier Arizona. Every officer at Camp Verde had a striker, so in the interest of maintaining authenticity, I wrote Riley in. Little did I know that Riley would develop a dry and wicked sense of humor, that he would be a conscientious and steadfast worker who did everything asked of him without complaint, or that he would be wise and compassionate and fiercely loyal. Riley ended up stealing every scene he's in, and I absolutely love him. It was as much for him as for Travis that I wrote the sequel.
What's the best part about writing (or easiest)?
It keeps me sane. If I didn't write, I'd be a zombie, lost in my own mind, having conversations or arguments with the characters that rise up out of my gray matter and take over my life. Writing is the only way to get them to vacate the premises. But of course that only leaves room for new ones to move in.
What's the worst, or hardest?
Slogging through the middle sag. Since I'm an unabashed pantser, I always have the start and the finish, not so much the middle. It's like trying to cross a stream with only a very few rocks to jump to. Luckily, most of the time, those "rocks" appear when I need them most.
What makes being a part of the IU community important to you?
Becoming a member of the IU community was like coming home to a home I'd never imagined possible. Suddenly, after decades of being a lone writer, living in my head, I was now a part of a community of like-minded writers, people who knew what I knew, who felt what I felt, who struggled as I struggled, and celebrated what I celebrated. It was like being the Ugly Duckling, but without the feathers.
Why do you choose to go Indie?
I started going indie when my first two traditionally published books were allowed to go out of print by my publisher. I got my rights back and looked for ways to reissue them to keep them viable, and stumbled onto self-publishing. Doing it all myself gives me ultimate control over my stories, something I never had before. Sure, it's a lot of work, but it's absolutely worth it. I'd never go back to trad publishing again.
What do you love most about being an indie?
Again, total control. I control what I write, what my genre is, what my title is, what my cover looks like, how I market my book. I do not have to conform to arbitrary page counts, to someone else's idea of what genre my story is, to momentary trends that may or may not last. I do not have to subvert my book to marketing gimmicks. My books are exactly what I intend them to be, warts and all, and they sell or don't sell on their own merit.
What are you working on now?
Currently working on another reincarnation story.
Please tell us what's going on in this picture.
One day I decided to update my "author portrait" on my own, with my camera set on a tripod with a timer. I had it all figured out, the background, the lighting, etc., and pushed the button and ran around to the chair and… my dog, Annie, decided to photo bomb the session. It's one of those pics I wouldn't have tried to do, couldn't have if I wanted to, but it was perfect.