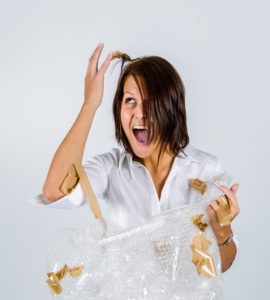 A reader sent in this question:
I was wondering if you could please help me. My 5 free days with Amazon KDP Select is up, so I'm still way within the 90 enrollment period.
There seems to be many 'book promotion' sites, where the bought Kindle can be advertised through their website, tweets, etc. However, most of these do not specify that it is a one-off fee. My hesitation is submitting my book details to lots of them which are affordable, but having extra taken out of my account on a monthly basis, when as far as I'm concerned, it has only been a one-off payment.
Are such book promotion places generally legitimate? I have used the Facebook campaign ads, but so far with no real success. I'm trying to decide what my next step should be.
Many thanks.
Here's the answer from our awesome team of authors:
Thanks for contacting Indies Unlimited.
Running promotions on sites external from Amazon doesn't really have anything to do with being in KDP Select, so I'm not sure why that is a concern – other than the fact that you won't be able to run your books for free since you used up those days. You should still be able to price your book at 99 cents and take advantage of the many promo sites that are out there (and some of them are free). If you're unsure about how to go about purchasing promotion, this article covers that.
I'm not certain which promotional outlets you're looking at, but most places have you pick a day or a range of days. They only charge you for the day(s) you sign up for.
If you go to our site https://indiesunlimited.com/ and click on the tab "Book Promo Sites" – while we do not endorse any particular site, those sites have been vetted and used by at least some of our staff. We would not list them on the site if they took advantage of authors. We cannot state that any of them perform a certain way, so you may or may not have success, but they are not known to scam authors.
If you are unsure of a site, we recommend the following:
·         Check their Alexa Ranking.
·         Search to see if they have complaints against them by Googling the sites name along with the word "complaint" or "scam".
·         Learn How to Spot a Scam.
·         Ask for recommendations based on your genre(s) in author groups or even in our Facebook Group.
I hope this answers your question.
All the best,
The Minions at IU
Got a question? Send it in!