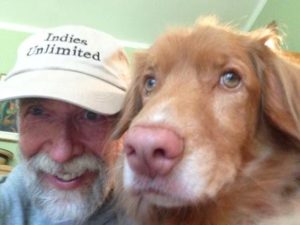 As you probably know by now, the staff authors here at Indies Unlimited are referred to as minions. No one is sure exactly how or when that started, but it stuck. What you may not realize is that all the minions (and everyone) here at IU work for free. That's right, they don't get a dime out of this. They do it out of the goodness of their hearts. So our Fearless Leader (admin) thought it would be nice to give some props to the minions by featuring each of them in a spotlight interview. We hope you enjoy it.
What is your name?
Gordon A. Long
What is your quest?
To win the Victoria-Maui Yacht race.
What is your favorite color?
Royal blue.
What the heck were you thinking when you did that one thing that one time?
I was thinking, "If I throw the mud ball in front of the car, then the wheel will get there at the same time the mud ball does." Unfortunately, so did the windshield.
If you could be a tree, what kind would you be?
Douglas Fir. Then after four or five hundred years, you could make airplanes out of me.
When was your first book published?
1991. It's a Drama textbook called Expressive Poetry Performance.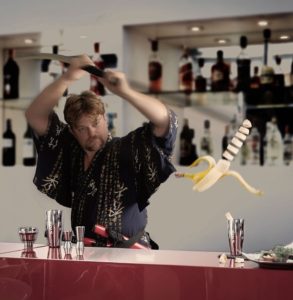 What is your favorite genre to write?
Fantasy. Specifically, Sword-but-no-Sorcery.
What's the best part about writing? What's the hardest?
What's easiest is creating characters I like. What's worst is writing characters I don't like (i.e. villains). I like my books too much to give people of that sort much space in them.
What makes being a part of the IU community important to you?
Camaraderie. It's so good to know that real authors are having the same problems and triumphs I am. It gives me the illusion that I might be a real author, too.
Why do you choose to go Indie?
The publishing company that accepted my first book sold out (in more ways than one) to a bigger company, which promptly cancelled the series I was part of, 'lost' my contract, and demonstrated that they didn't give a d**n about me. So I took the MS back and published it myself, and sold quite a few copies. An Indie was born!
What do you love most about being an indie?
I give a d**n about my authors. Usually, that's me. So I let me do whatever I want. Which is probably a bad thing, but I'm sure enjoying myself. Hopefully my readers are, too. (I care about the other authors I publish, but I don't let them get away with much. It's for their own good. Ahem!)
What are you working on now?
Publishing Book 5 of my "World of Change" series and the second book of the "Petrellan Saga" and Book 1 of a potentially new series, Power to Serve. I'm also rewriting Book 6 of the "Petrellan Saga" and thinking about Book 7. Also returning to my backlist to see if my first series, "A Sword Called Kitten," needs another book. I could keep going for ages!
Who is your own favorite character, and why?
My favourite character is Zoysana, the heroine of the "Petrellan Saga." I wrote that book at a time when I was just starting to realize that I was never going to have a daughter. I'm sure you can all psychoanalize from there.
What's going on in this picture?
I'm trying to get Josh enthused about A Sword Called…Kitten? He is unimpressed.