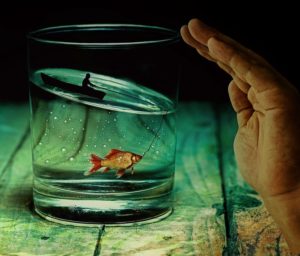 Let's say there's an indie author who has a couple of books under her belt. And she's chatting on, oh, I dunno, Goodreads, and she says something that rubs some people the wrong way, and some guys get really, really steamed at her. So they get together with their friends and stage an attack on the author on Amazon, leaving her books a raft of one-star reviews. A number of those reviews attack the author and not the book.
Our author, who has put in a lot of hours learning her craft and whose books enjoyed ratings nearing five stars, suddenly sees that her ratings have dropped into the three-star range. Panicked and upset, she combs through the new reviews, and despite her pain and revulsion, she realizes where all these new, bad reviews came from. She appeals to Amazon, explains the situation, and asks that all the new one-star reviews be removed. And Amazon replies they can't do it, because the reviews look legit to them. "What about removing the reviews that aren't verified, then?" our author asks. But the answer is still no. "Then what about taking down just the ones that attack me personally?" Sorry, Indie Author, no can do.
Now let's say there's another author – a celebrity, let's say – who has a couple of books under her belt, all with a traditional publisher. Let's say this author has a tendency to rub certain people the wrong way, just because of who she is. And so when her most recent memoir is released, a bunch of guys who don't like her get together and stage an attack, leaving her book a raft of one-star reviews. The book's rating drops from the high fours to somewhere around three.
It's obvious to everyone what happened (ahem). But when her publisher appeals to Amazon, do they get the brush-off? Au contraire, mon ami! Amazon deletes 900 or so of the book's 1,669 reviews, and poof! Its rating is back in the mid-four-star range.
As ever, the Zon refuses to explain itself. In the case of this particular book, though, it released this statement to Quartz:
"Amazon Customer Reviews must be reviews related to the product and are designed to help customers make purchase decisions. In the case of a memoir, the subject of the book is the author and their views. It's not our role to decide what a customer would view as helpful or unhelpful in making their decision," an Amazon spokesperson wrote in an emailed statement.
"We do however have mechanisms in place to ensure that the voices of many do not drown out the voices of a few and we remove customer reviews that violate our Community Guidelines," the spokesperson added.
"Mechanisms in place," the Zon says. Mechanisms that apparently benefit celebrities with big contracts with traditional publishers, but which often leave indies twisting in the wind.
Anybody who's been observing the publishing business for a while (and who maybe has a teeny, tiny bit of cynicism in his or her soul) can fill in the backstory immediately. For decades, traditional publishers have based their continued survival on blockbusters: celebrity memoirs, celebrity chefs' cookbooks, novels by celebrity authors (Stephen King, John Grisham, Danielle Steele, and so on). Whenever one of these big blockbusters doesn't earn out, it's Very Bad News for the traditional publisher who paid them the multi-million dollar advance. It also puts more pressure on a business model that's already creaking under the weight of the advent of eBooks.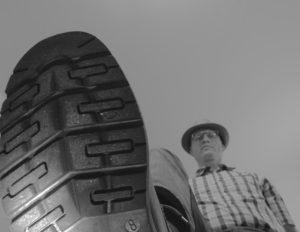 Self-publishing took off like a rocket precisely because trad publishers had largely quit promoting midlist authors' backlists and nurturing new talent. The biggest player in the indie revolution has been Amazon, and reviews are one of our strongest selling tools. Amazon has a stake in making sure the reviews on their site are legitimate – but so do we. For the Zon to give preferential treatment to a big-name author, while blowing off indies, feels like a kick in the pants.
But maybe that's just me.