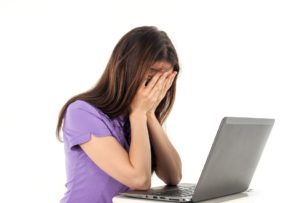 About a month ago I attended a lecture by the world-famous architect, Dr. Siamak Hariri. A much shorter version of his speech is available here as a Ted Talk.
He spoke about the creative process, the moments of inspiration that seemed to come when least expected and when most needed. He said that all arts, all creative actions and products, follow a similar path and can be found in most professions, even those not normally thought of as artistic or creative.
One statement in particular resonated so deeply with me it has remained in the back of my mind ever since. "All artists feel like frauds." He included himself, of course. And that's why it affected me so deeply. Here was this accomplished, brilliant creator of the most astounding, beautiful buildings telling us he feels like a fraud. How could this be possible?
He went on to tell us that it doesn't matter how often, or by how many people, we are told that we are brilliant, and that our work is exceptional. We don't really believe it. It can even make us uncomfortable.
So many times, we have been told, "I could never do that", or "that's amazing", or "you're so creative". These comments are often followed by, "where do your ideas come from", or "where do you get your inspiration?" I know I am not alone when this leaves me at a loss for words because I have no idea.
Of course we know that writing is hard work, that it requires a good deal of knowledge about how to write, about grammar, story line, or character development. Perhaps we stammer a bit and then mention these. But these are not the real answer, are they? These are skills, studied, learned, honed as we keep writing – but they are not the essence of our creativity.  They fall far short.
Perhaps they don't even touch on what we really want to know. I say "we" because I include us, the writers, the creators, the artists. We are unable to give a good answer because we truly don't have one. It's there, somewhere in the ether, but we simply can't grasp it and put it into words. It eludes us.
Why? Because, right or wrong, we all feel like frauds.
If nothing else, hearing someone so successful, so brilliant say it helps me feel less alone. I think we belong to an infinitely large club.
Think back on conversations you've had with other writers, or, for that matter any artist or creative person. Have you ever had any say they knew exactly what they were doing and how they got there? I haven't had even one. What I have heard, almost like a constant echo is, "I don't feel like I really know what I'm doing." "I feel like nothing I do is really good." "I feel like a failure." It runs like a common theme that plays constantly in the background, a refrain, if you like, that is never silent, that we all are doomed to listen to. These are the demons we must do battle with.
And some even use the very words Dr. Hariri did. "I feel like a fraud."
Does this resonate with you, too? Do you feel like a fraud? I know I do.