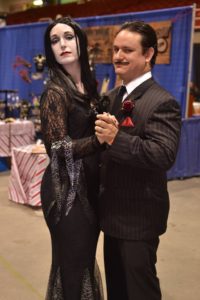 As you probably know by now, the staff authors here at Indies Unlimited are referred to as minions. No one is sure exactly how or when that started, but it stuck. What you may not realize is that all the minions (and everyone) here at IU work for free. That's right, they don't get a dime out of this. They do it out of the goodness of their hearts. So our Fearless Leader (admin) thought it would be nice to give some props to the minions by featuring each of them in a spotlight interview. We hope you enjoy it.
What is your name?
Nicholas Forristal.
What is your quest?
Blue.
What is your favorite color?
The holy grail.
What the heck were you thinking when you did that one thing that one time?
I wasn't, I simply did.
If you could be a tree, what kind would you be?
I never wanted to be a tree in the first place. I wanted to be a lumberjack. Yes! A lumberjack! Leaping from tree to tree! The crash of the mighty oak! The elm! The larch! With my best girlie by my side! We'd sing, sing, sing!
When was your first book published?
2012.
What is your favorite genre to write?
So far, I've enjoyed every one that I've touched. That includes: historical(ish) fantasy, mythology, horror, contemporary fantasy, sci-fi.
What's the best part about writing? What's the hardest?
Best: getting thoughts to paper and hearing about someone else enjoying the madness. Worst: editing I suppose. Hardest: advertising.
What makes being a part of the IU community important to you?
I enjoy sharing what information I have. When I started out, a lot of these websites didn't exist, or were unknown to me, and I try to remember that any time I meet someone new to writing. If I can share what I know, I will.
Why do you choose to go Indie?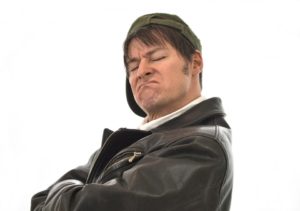 I didn't choose this thuglife, it chose me. I went indie because the more I look into publishing through others, the less benefit I see in it. Unless I manage to make my way into a publisher, anything else is really me just paying someone way too much money for something I could either do myself (book covers, advertising), or hire someone to do (also book covers, and editing).
What do you love most about being an indie?
No contracts, no concern that some small publisher is skimming more off the top than they should be; I can write what I want, when I want, and as much (or little) as I please.
What are you working on now?
A short sci-fi story called The Mudlark, lettering a comic called Char13 (issue 2) that is a really fun sci-fi, apocalyptic western. I'm also writing a 10-12 issue comic tentatively called One Flag that's set in the near future when a super-person runs the country, and how easy it is to for society slip into madness when all the wrong things are done for the right reasons.
Lastly, I'm working on my 10th book, tentatively called Damsels and Dinosaurs. It's about a super-person named M, and his girlfriend, Iris – who happens to be an android. They go on a vacation to the era of the dinosaurs, only to find out the world is also inhabited by fantasy creatures and such. So, you know, elves, dwarves, magic, raptors: same ol' same ol'.
Who is your own favorite character, and why?
Changes with the day. Today it's the misanthropic Domitianus.
What's going on in your photo?
My wife and I are dressed as Gomez and Morticia Addams at Crypticon. It's a Kansas City area horror convention.