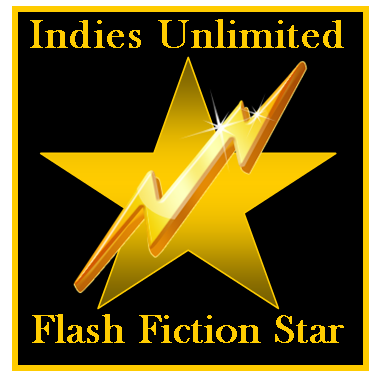 Theodore Jerome Cohen is the Readers' Choice in this week's Indies Unlimited Flash Fiction Challenge. The winning entry is decided by the popular vote and rewarded with a special feature here today. (In the case of a tie, the writer who submitted an entry first is the winner per our rules.) Without further ado, here's the winning story: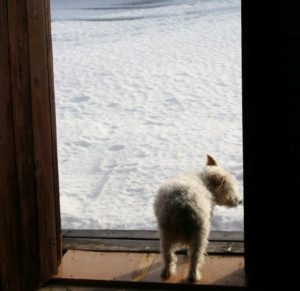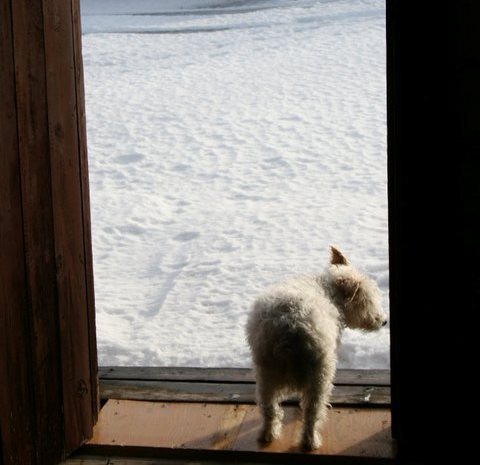 Waiting for Santa
by Theodore Jerome Cohen
"I simply don't know what's gotten into Barty. He's been going to that door every day for the last week, standing for hours, as if he expects Santa himself to descend from the sky in a sleigh drawn by eight tiny reindeer."
"Nine tiny reindeer, Elise," her husband quipped, trying to lift her spirits.
"Oh, Brian, you know what I mean. He misses Jimmy. This was always a special time of year for them. It was exactly ten years ago, on Christmas Day, that we brought Barty home. Remember?"
"I do. We found him in a shelter the day before Christmas, kept him at the Williams' overnight, and then, on Christmas morning, picked him up and presented him to Jimmy."
"The two of them bonded instantly. Where one went, the other followed, and it wasn't always Jimmy in the lead. They were inseparable. I thought that dog's little heart was going to break when Jimmy enlisted in the Army and went off to boot camp."
"I know. He didn't eat for a week. I thought he was going to jump out of his skin when Jimmy came home before being deployed to Iraq."
"And then we went through it all again with Barty. And remember our anguish when we learned how Jimmy had been severely injured when that IED exploded under his HUMVEE outside Adhamiya?"
"Thank God he pulled through, Elise. Now, if only Santa delivers him home in time for Christmas."