He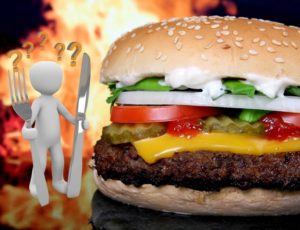 re at Indies Unlimited, we get this question all the time:
"I want to write a novel based on …(something I love)… but I have no clue how to write one. How do get this idea off the ground?"
There is only one answer: start. Far too many people have a story inside them, but they spend years hemming and hawing about it and never get it done. So you aren't Margaret Atwood. So what? I know. It looks like a huge, unassailable task, and you have no idea what to do first. Read on.
Two Types of Writers (And Everyone in Between)
How to start? The best answer is, "It depends." On what? On your personality. Some people are planners and others are improvisers, but most of us have a little of both. The nice thing about writing is that you can go either way, or split the difference and take the best of both.
The Organizer (AKA Plotter)
If you're the type who likes to organize, you probably do this sort of thing all the time. Just apply your skills to this project. Easy as 1,2,3.
1. The Outline
Start by making an outline of what you know. It doesn't matter what form you use; just make an outline. The actual outline isn't important. It's the process of making it that gets you thinking and starts the creative juices flowing. For the organized person, it shows you what you don't know. So you move to…
2. The Research
Now go and find out whatever you need to know to write the story. Go to the library, talk to your grandfather, check out your Physics 101 textbook. Get the information that will allow you to write your opus.
3. Then Write
Sooner or later you have to sit down and start writing. Now is the time. Don't keep refining your outline, then going back for more research. That's the way to stagnation. Write!
The only advice I can give after that is not to get hung up on your outline. You wrote it before you knew what you were doing, so don't be afraid to change it. Just get writing.
However, if you want to put off for just a bit longer the fateful moment when you actually put fingers to the keyboard, read on.
The Seat of the Pants Writer
If you're the ultimate "panster," you won't be bothering with this article. You're the type to get enthused and just go at it. You're probably half way through already, and should be looking around for an editor to help you keep it all straight.
And the Rest of Us
There are lots of us middle-of-the-road improvisers who understand the need for a bit of structure. If you're that sort, your plan is also simple.
Start Writing
It doesn't matter where. Some people start with the ending, so they know where they're headed. Most people start at the beginning. I don't; I start with the important parts. I write the incidents that appeal to me at any given moment. (It's also a great way to duck writer's block.) I only do research when I come up against something I want to know more about.
Then, once I have twenty or thirty thousand words down in a series of unconnected scenes, I start to organize them. I even write an outline. But that's later. Indies Unlimited has plenty of information on how to write in the knowledgebase.
All I promised to do today was to get you started.
Then Trash This Article
Now that you've read all the way to the bottom, I'm going to tell you the truth. None of what I have written above is that important, because everybody creates differently, everybody writes in a different manner and it's very difficult for someone like me to give you anything but the generalities. So you can forget all my wisdom. Or do what advice is always good for; pass it along.
The benefit of this article is that you read it. As you went along, your brain was starting to figure out how you were going to approach this huge, impossible project, breaking it down into smaller bits that are easier to get started on. While you were reading, you were assessing, rejecting, accepting. You were thinking, "I would never do that," and, "I can't remember where Uncle George was born," and "What is the chemical symbol for lithium?" and "Yes. That's me. I can do that." Just by reading the article, you were already doing something concrete about your project.
In case you didn't notice, you've already started writing your book. Congratulations. Now, fingers to the keyboard…