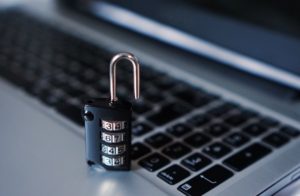 This question gets asked by readers a lot here at Indies Unlimited: How can I protect my manuscript from being taken by someone I let read it? And as common as the question is, it's an easy answer: you can't.
That's not the answer most people want to hear, but Indies Unlimited is an "Alternative Facts Free Zone," so only the truth appears here. And the truth is, you really can't stop someone from doing unauthorized things with a document you give them.
The good news is that most people don't do untoward things with your document. Most people do what was asked: read your manuscript and then either provide you feedback or write a review. However, occasionally, an unscrupulous person may share your book. Like I said, there's really no way to stop someone who wants to do wrong with your file, if they have it.
While you can't guarantee anything, there are some things that people do to try to prevent readers from sharing their work, taking credit for their work, or uploading it to pirated book sites. Here are a few:
Vett Readers. If you're going to give someone a manuscript to read, you should somewhat trust them. If the person approached you in a weird way and asked for your book, or something just seems off in the course of your conversations/online interactions, don't give them your book. Trust your gut. Tell them you've given out all the available review or beta copies, and don't send them your stuff. People tend to be more particular with beta readers (who read drafts that could go through major revisions based on the feedback) than they are with ARC (advance review copy) readers. With beta readers, if possible, go with people you've met before and have a good feel for (members of your writers group, for example). The longer you write, the more readers you will find, so, if you find loyal readers, tap them for ARCs and beta reads.
Watermarks. This does not actually keep a person from sharing your document. It's effectiveness is in its deterrence power. You can read more about digital watermarking here, but the core concept is a security watermark is an electronic way to mark a document so that if it's copied, you know whose version was copied. If you were to use a different security watermark on each ARC you sent out, and you found your ARC on a pirated book site, you could figure out who shared your ARC. The deterrent effect works because the potential sharer, once told your book has a digital watermark, will know that they will be caught if they share the file. And no one wants to be caught, right? Well, we can hope that's right. But, some people may not care, may not believe you, or may be tech savvy enough to remove the watermark. The other problem with digital security watermarks is that the software to add them to your document is expensive (several hundred dollars). If you simply want to add the visual watermark, you can do that easily via Microsoft Word. A standard watermark will remind readers you don't want the document copied or shared and might deter some who would have been careless.
A reminder/form. Most authors, when they send ARC or beta copies, include very simple instructions in the email. They say something to the effect of "I appreciate you reading this. Please, do not share this document." They'll also put the copyright symbol on the pages, just as another reminder to readers that this is someone's work and it shouldn't be shared. Some authors ask readers to fill out a form before receiving manuscript. The form (which you could create via Google Docs), uses similar language to the email but asks the reader to check a box that says something like, "Please acknowledge that you will not share this document with others." This is not a legal contract, but when people have to check something contract-like, they tend to take it more seriously.
Non-Disclosure Agreements (NDAs). Some people do require readers to sign nondisclosure agreements, where they promise not to share the documents or reproduce them. These are legal contracts, and if the person shared your document, you could sue them (but you'd have to prove it was them who shared it, which might be hard). Most people do not use NDAs for manuscripts. It just takes a lot of time and effort to get these things signed and sent back and forth. Oddly enough, the only person who has ever asked me to sign an NDA is my little brother, and it was not for a book (it was for tech product). And even then, I found it to be a lot of drama. It just confirmed my previous opinion that little brothers are total pains.
Copyright Pre-registration. This is the least recommended method, as it's expensive, and unnecessary in most cases. In order to protect themselves against plagiarism, many authors register a copyright with their nation's copyright office. In the United States, a copyright is only available after the work is published.  However, the US Copyright office does offer something called pre-registration. The purpose is to "allow an infringement action to be brought before the authorized commercial distribution of a work and full registration." It was designed for works that were expected to be possibly infringed upon prior to their release (any book in the Harry Potter series after book one, or the newest Avengers film). The US Copyright office does not recommend pre-registering your work. They say, "for the vast majority of works, pre-registration is not useful." It is also expensive at $140 (four times the $35 cost to register a single work by a single author). Even if you pre-register, you still have to register (and pay the registration fee) once the work is published. And, of course, neither registering, nor pre-registering, prevents a person from copying your work. It just gives you the option of legal recourse.
Those are some of the main options people employ when they're worried their work might be taken. While this is a concern some authors have, cases of pre-published work plagiarism is rare. So rare that I'd recommend you not to lose sleep over it.