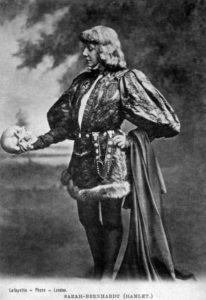 I don't know about anyone else's process, but I'm a pantser, so when I start writing a new novel, I have a few ideas about where it's going, but it's not all planned out by any means. That includes the characters. Generally I will start with a few bullet points of the action, the twists and turns of the story, but the characters often are close to a blank slate at the first. They always evolve as I write, some faster than others. And they very often surprise me.
A while back I read Stephen King's On Writing (yes, I know, I'm probably the last person on the planet to read it), and he talked quite a bit about being true to the characters. At one point, he described his process like this:
I want to put a group of characters (perhaps a pair; perhaps even just one) in some sort of predicament and then watch them try to work themselves free. My job isn't to help them work their way free, or manipulate them to safety—those are jobs which require the noisy jackhammer of plot—but to watch what happens and then write it down.
I realized that I work in a similar fashion, although I had never thought of it that way. I do put my characters into a situation, and I do watch to see how they'll respond and what they'll do. I often will let alternatives reel out in my mind, i.e. if my character does this, then this will happen, then that, and so forth. If that doesn't ring true, if it seems out of character or jarring, I'll pull back to the initial set-up and let a different scenario play out in my mind. If my character does that, then this will happen, etc. I know now that my process is not so much one of creation as one of elimination — I eliminate all the courses of action that my character would not take, and then I am left with the one course of action that s/he would take and that is true to his/her personality.
King continues:
The situation comes first. The characters—always flat and unfeatured, to begin with—come next. Once these things are fixed in my mind, I begin to narrate. I often have an idea of what the outcome may be, but I have never demanded of a set of characters that they do things my way. On the contrary, I want them to do things their way.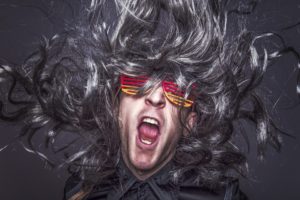 I've had this come up for me in spades in the last year. I was writing a novel about reincarnation, and the main character (MC) comes face to face with a lover from a past life. I had fully intended from the very first that the MC and the past-life lover would sleep together, although I wasn't quite sure what would happen to the relationship after that. Imagine my surprise when I got to the part where the sexual encounter was possible and even obvious, and the MC shocked the crap out of me by declining. I tried to rework it in my mind over and over, but there was just no way my MC was going to do this. I finally had to accede to his wishes and let him bow out gracefully. Forcing him into my plot line would be a howling mistake. I could only imagine all my readers, in unison, saying, "HUH?"
I have to admit, there's some satisfaction in knowing that I share these sorts of experiences with King:
In some instances, the outcome is what I visualized. In most, however, it's something I never expected.
There was a point in time when I thought this unexpected independence from my characters was an oddity, a rare thing that just popped up from time to time. As time goes on, though, I realize this is the writer's version of being "in the zone." More and more now as I write, I don't decide ahead of time what my characters are going to do. As King said above, I just watch them and write down what they do. He also says…
… if you do your job, your characters will come to life and start doing stuff on their own. I know that sounds a little creepy if you haven't actually experienced it, but it's terrific fun when it happens.
Not only fun but true. Authentic. Unplotted. Real. And isn't that what we're all trying to do? Aren't we all trying to tell our stories as authentically as possible? There's no point, in my stories, where I want the reader to stop, sit up, and say, "That wouldn't happen!" I want them to keep reading, clear to the end, stay immersed, stay suspended in the story and the characters until there are no more words left to read. They can only do that if the story feels real.
Finally King says something that I've discovered to seem very odd to non-writers:
When I'm asked why I decided to write the sort of thing I do write…wrapped within it… is the assumption that the writer controls the material instead of the other way around.
I actually started to write one book as a light comedy and it turned into a very dark and moody drama. My own husband asks me, "How can that happen? You're the one writing the book!" More often, I think, if I'm doing it right, the book is writing itself. And King agrees:
… I believe plotting and the spontaneity of real creation aren't compatible. .. I want you to understand that my basic belief about the making of stories is that they pretty much make themselves. The job of the writer is to give them a place to grow…
Amen.