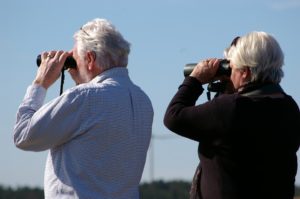 If you've read this article from Nate Hoffelder at The Digital Reader  or any of the other articles going around, threads on forums, or whispers in the gossip mill, you might be under the impression that Amazon is doing something different with reviews, specifically those reviews that are written by people who didn't buy the product being reviewed from Amazon. There is enough smoke for me to assume there must be a bit of a fire. But from what I can tell, there isn't any reason to panic. Here's my take.
Nate's article indicated that he was hearing people weren't able to post unverified reviews at all. By the time I read the article, there were people saying they were still able to post reviews, and one person indicated there was a limit of five unverified reviews per week per person. Someone else indicated that those limits didn't apply to certain classes of products including books. Then someone else left a comment that this was all a glitch and it had now been fixed. I think we can safely conclude that no one really knew what, if anything, was going on.
From my poking around, the only change I could find at this point is that in order to leave a review on a product, there is now a requirement to have spent a minimum amount on Amazon in the last year. This limit is counted separately on each separate country site. I found that I've now been shut off from posting reviews to the Amazon UK site; I'm sure because I fell under the new, increased purchase requirement. (You now have to have spent a minimum amount on the site over the prior year to post reviews.) But I was able to post ten unverified reviews to the main Amazon site within a few hours, so the five unverified reviews a week limit was no longer in effect, if that was ever really a thing.
This might be much ado about nothing, but I suspect it indicates that Amazon is being Amazon, trying to figure out a way to stop or decrease customer behavior they see as negative. One of the things they've shown they'd like to stop is reviews that are presented as customer reviews, but are generated by review mills that will leave positive reviews for a price. Amazon has gone so far as to sue people and companies that do this. The minimum spending on Amazon per year requirement is an increase in a prior requirement that was implemented as a reaction to the review mills. (Prior to that you had to have made a purchase from Amazon, but virtually any single purchase qualified. There didn't seem to be a specific minimum amount.) I'd suggest that this new rule makes sense, even if it did disqualify me from posting on the UK site. The UK, and I assume other country-specific sites, still display reviews from the main Amazon site after showing the reviews native to the country site, so for books with few reviews, they're still likely to see and take into account my review when making a purchase decision.
I can see the logic behind a limit to the number of unverified reviews allowed from a single customer over a particular period of time. This could affect me in that I tend to build up several reviews and then post them in a batch, which could be an issue with a rule like that. But how many people are going to read and write reviews for more than five books in a week? If the reviewer focuses on short stories or novellas, that's possible. I can spin other legitimate situations where a reviewer might review non-book products and exceed that number. But somewhere in the range of five to ten reviews in a week seems reasonable. Someone who is constantly exceeding that is quite likely to be one of those Amazon is concerned about.
I'd be curious to hear what you think about two things. First, is there something in Amazon's current rules around reviews you think should be changed? (I, for one, think that showing a review as non-verified when a person borrowed a book using Kindle Unlimited is a problem, but can also picture how quickly that could be abused, so I understand why they haven't.) Second, what are the rumors you're hearing regarding this subject? Does anyone actually know what is or isn't going on?