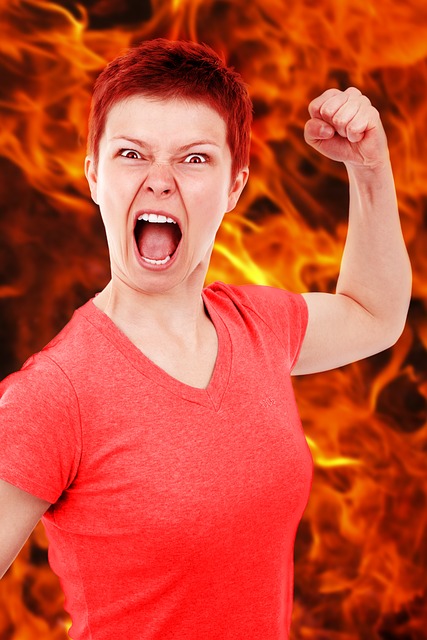 This post is going to have a bit of a split personality. Two entirely different subjects with the flimsiest connection. Consider yourself forewarned.
The inspiration for this is a blog post from Nora Roberts who many of you will recognize as one of the most successful and prolific romance authors in the world. Those who don't know that name might still be familiar with her pen name of J.D. Robb, also extremely successful. For those who don't want to read her full post, I'll give a quick summary. (If you'd prefer you can go read the whole thing. Just remember to come back here afterwards.)
Another author, unnamed in Ms Robert's post, noticed that Ms. Roberts had a book with the same title. So, she did what anyone with a hair trigger temper and a persecution complex would do. She posted on social media, accusing Ms. Roberts of stealing from her. By the time Nora heard about this, pointed out to the other author that her theory had some major holes, one of the biggest being that Nora's book had been published first, and the other author posted her retraction, the damage was done.
As these things are prone to do, word spread, and once something starts spreading, it's hard to stop it. An internet mob, consisting of the other author's fans, were attacking Ms. Roberts and spreading the word around the internet. There are people who will always believe Ms. Roberts stole a title from another, lesser known author and will think this was a serious, possibly illegal act.
The first part of this split personality post, beyond telling the story of what happened, is to point out what should be obvious, but often isn't. If you're an author or anyone in the position where you have a high-profile internet presence … really virtually any internet presence … be careful. If you haven't had the experience of something you've said or done on the internet going viral, from experience I can tell you that it's a crazy and stressful experience. That's assuming that you're "in the right," innocent of any significant wrongdoing. If you're perceived as having done something out of line, I can only assume the experience is more intense and doesn't have an upside. So be careful out there. The more people who follow you on social media, the easier it is to have something like this happen. But really all it takes is to have one or two high profile people comment or share the right or wrong thing about you and if it catches people's attention, it will spread through the internet like a wildfire on the California Coast.
The second purpose of this post is to point out a few things about copyright that you should always keep in mind.
A title of a book, song, or whatever isn't copyrighted. If I want to call my upcoming series of legal thrillers The Firm, The Client, and The Pelican Brief, nobody can stop me or do anything about it after the fact. (Whether that would be a smart thing for me to do is another question.)
The big picture or plot of your book may seem original, but it's not. Nor is that part copyrighted. Otherwise the first person to write a book chronicling the story of when a girl met a boy, stuff happened, and they lived happily-ever-after would have a gazillion dollar lawsuit against Harlequin. The words don't have to be exact to your work, but it has to be pretty darn close to copying a significant portion of your work before it crosses the line.
If that other story is obviously satirizing your award-winning, best-selling story, it might cross the line into what would normally be considered copyright infringement, but by virtue of parodying or satirizing, it probably still gets a pass.
We've had a few good posts on copyright here at IU over the years. This one where Melinda Clayton tracked down a copyright attorney is especially good. Not quite as good, but one where I have a thing for the author, is this one.
If you really have been wronged, consult an attorney and make sure.  (We have a legal resource page that might help here.) Then whatever the attorney says, don't do anything on social media that might backfire.