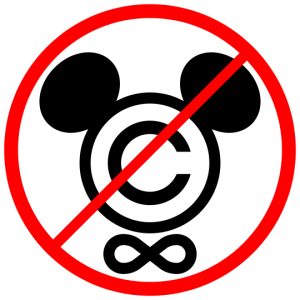 Let's imagine I've bought a CD and ripped it to my computer to get MP3s of each track. (You kids can imagine I bought the album from Amazon and downloaded it straight to my computer, if that makes it easier to picture.) Then I copy one of the MP3s to my smartphone and set it as the ringtone for when the Evil Mastermind calls. I copy them all to my Kindle Fire and my MP3 player, each of which I'll use to play the songs in different situations. I also leave them on my desktop computer where I'll listen to them at times like now when I'm working at my desk.
Next I post a review on my blog where I quote a few lines (maybe a full paragraph) from your book and post it a few days later (okay, maybe weeks) to Amazon. It's a five star review and you especially like one line (the one where I call it "the best book ever written"). You add a quote of that line (with proper attribution) to the book description on Amazon (and every other retailer), in large red letters across the top of every page on your website, and tweet it every hour on the hour with a bit.ly link to the book's Amazon page.
Have either of us done anything wrong here? We've both copied something for which we don't have the copyright. We didn't ask for or obtain permission from the copyright holder.
Before going further I should mention my normal disclaimer: I'm not an attorney (although I often play one on the internet). Nothing here should be considered legal advice. If you require legal advice you should consult an attorney.
Phew. Glad I got that out of the way.
Back to our examples, each of these is okay under what is known as "fair use,"  which is essentially a "limitation or exception" to a copyright holder having exclusive control of their copyrighted work. Fair use is tricky. The courts have said it comes down to a case by case basis with several things that are considered in coming to a decision. When someone finds a new way to violate a copyright it is almost impossible to know whether this falls under the fair use exception until it goes to court. Since no case is exactly the same as another a particular situation might be adjudicated multiple times before the rough parameters of what is and isn't okay become clear. Based on previous court case we now know that ripping those MP3s is okay, because I bought the CD. Sending them to friends or posting on a website for others to download, isn't. If you quote my full review on your website rather than just a line or two, you're violating my copyright. (The same would apply if I quoted your entire book in my review, although that would clearly be silly of me.)
The latest brouhaha over fair use is a decision allowing Google to make snippets of books available in searches. For the full range of thoughts from your peers who (like me) are armchair lawyers, peruse the comments at The Passive Voice. My opinion happens to be the same as the only lawyer who weighed in on the subject, The Passive Guy himself, who agreed with the decision.
I'm going to wrap this up by waving a red flag while pretending authors are all bulls. First, I want to be clear that I'm on your side. I want authors to be able to make money for their writing. I love it when I hear of an indie author with a good book who is making Lamborghini money instead of Starbucks money. However, too many people (especially authors, corporations, and lawmakers) are confused about the purpose of copyright. The basis for all copyright law in the United States (also patent law) is a single sentence giving Congress the power to pass laws that are:
To promote the Progress of Science and useful Arts, by securing for limited Times to Authors and Inventors the exclusive Right to their respective Writings and Discoveries.
As we've already discussed, what that exclusive right consists of has been further defined over the years by Congress and case law. But the goal isn't to maximize the benefit an author receives from their work. It's to "promote the Progress of … useful Arts." Too often authors perceive their creations, incorrectly, as being like their house, a piece of property that they and their heirs will receive all the benefits from until they decide to sell. It isn't like that at all. Some object to anyone else making money from the sweat of their brow. (They need to consider the basis of the employer/employee relationship. The world is filled with instances of one party profiting from the work of another.) In the specific instance of the Google court ruling, the individual authors aren't even in a position to make money from their work in the way Google is using it. They're losing nothing. However, this use DOES "promote the progress of Science and useful Arts." I'd even argue that this could potentially have positive effects on the discoverability of the author's books.
Just to stir the pot a bit more, the current copyright laws in the US have some issues. Specifically, laws in 1976 and 1998 that increased the term of a copyright to beyond the life of the author were an instance of Congress acting on behalf of their corporate overlords (Disney and others) rather than focusing on their proper goal of "promoting the Progress of Science and useful Arts." How many potential authors do you imagine have said to themselves, "I'd write a book, but I'm not going to because fifty years after I'm dead my heirs will no longer have exclusive rights to it"? A copyright should balance the justifiable expectation of an author to be able to profit from their work, but not longer than required to encourage a reasonable person to proceed. These changes in the copyright law have had some negative consequences to society as a whole. The most obvious detrimental effect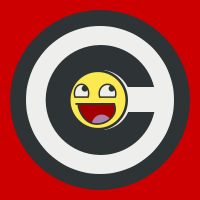 has been to cause many books published in the US since 1923 to not be readily available. If you aren't riled up yet, I recommend reading an ebook by Science-Fiction author Cory Doctorow (free for download here). I'm sure something there will do the trick.
Now I'm going to go hide before gangs of authors with pitchforks and torches show up to tar and feather me.