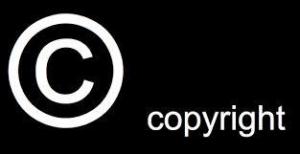 I recently had the opportunity to ask Jared Spiegel, a New York based attorney with the firm Bowles Lutzer & Newman LLP, some of the most common copyright questions faced by authors. Many thanks to Mr. Spiegel for offering his time and expertise.
Indies Unlimited and Mr. Spiegel want to make it clear this information is not provided in the course of an attorney-client relationship and is not intended to constitute legal advice. This information should not be used as a substitute for competent legal advice from a licensed attorney in your state.
Q: Mr. Spiegel, there's a widely held belief among self-published authors that song lyrics, aside from those in the public domain, are never to be used in a novel without written permission from the copyright holder. This is reportedly true no matter the length of the lyric(s) or percentage of the song quoted.
For example, a character in the novel can be described as singing the lyrics to Back in Black, but the lyrics themselves cannot be written into the story. Is any (or all) of this accurate?
A: This is a very common copyright question for self-publishers. Most people I speak to believe that there is some form of carve-out copyright infringement exception for using a very small portion of a copyrighted work. While there are exceptions to other laws for minor, "de minimis" violations, no such rule exists in copyright law.
There may be a fair use defense for using a small passage of copyrighted material in your work, but there is no absolute word limit, or in the case of music, time limit, that will automatically qualify for fair use. Song titles on the other hand, are fair game and can be used freely without permission from the copyright holder (this also applied to album titles, poem titles, artist names, and movie titles).
Q: Authors often like to begin a chapter with a short quote from a poem. Assuming the quoted portion is not in the public domain and appropriate credit is given, is this permitted?
A: Quotes like these fall into a bit of a murky area of copyright law. It is possible that the use of a short quote will be defensible under the fair use doctrine (discussed below), but there is no clear rule regarding the number of words or lines from a poem that can be used without the author's permission. The issue with poems is that they are generally very short. Because they are so short, there is a real risk of infringement when using even an excerpt from a poem, as the percentage of the copyrighted material in relation to the work as a whole is taken into consideration when making a fair use assessment.
One major misconception among authors is that simply giving an author credit will allow you to freely use that author's copyrighted material. This is simply untrue. Attribution is not permission. If you are interested in using a copyrighted quote, you should either obtain the author's permission or consult with an attorney to examine the likelihood of defending your use under the fair use doctrine.
Q: "Fair use" is a term thrown around quite a bit when discussing copyright law. I know the provisions of "fair use" are complicated and primarily apply when the quotes are used for noncommercial, nonprofit, or educational purposes. But can "fair use" ever apply when small quotes are used in a novel, perhaps to add a sense of realism to the novel? For example, the character in a novel is reading Moby Dick and quotes a section aloud within the novel. Is this permissible?
A: There are some major misconceptions out there about the "fair use" rule of copyright law. To fill in those who are unfamiliar with this misunderstood copyright infringement defense, the fair use doctrine allows an author to make limited use of another person's copyrighted work without asking permission. The rule is based on the premise that people should be entitled to use limited portions of copyrighted material for the purpose of commentary, criticism, parody, news reporting, research and/or nonprofit educational use. Fair use is most frequently seen in the context of non-profit infringement and is typically not available to an infringer who is competing directly with the underlying work or diminishing the work's commercial value.
There is a four-factor test that is used to determine whether an instance of potential copyright infringement will qualify for the fair use defense. The factors are subject to interpretation and by no means constitute a bright line rule, but can be helpful in assessing the risk of infringing on another's copyrighted material. In determining whether the use of a copyrighted work is fair, the factors to be considered are:
The purpose and character of the use, including potential commercial, educational or nonprofit gains;
The nature of the original copyrighted work;
The proportion or percentage of the copyrighted material in relation to the original work as a whole; and
The effect of the use upon the potential market for or value of the original copyrighted work.
As for short quotes from another copyrighted book (like the one in your example), there is unfortunately no clear answer, as each instance will have to be examined on a case-by-case basis. However, it is worth noting that a quote from Moby Dick is fair game, as it is in the public domain and its copyright protection has expired. If the quote you intend to use is from a source that is still protected by copyright, it will be important to analyze the use of that work by using the four-factor test outlined above. The fair use defense to copyright infringement is very thorny, so if you are unsure about whether or not your specific situation qualifies, the best advice is to consult with a knowledgeable copyright attorney.
Q: It sounds as if the safest way to avoid copyright infringement is simply to obtain permission before quoting. Mr. Spiegel, thanks again for joining us.
About the Attorney: Jared Spiegel is a New York based attorney with the firm Bowles Lutzer & Newman LLP. His practice emphasizes general business law including corporate matters, startup representation, intellectual property and commercial litigation. You can reach Jared at [email protected].