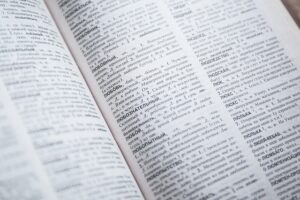 Guest Post by
James Murdo
Writers face competing demands for their time, many of which are highly manual and slow processes. One such process, which is especially important for Science Fiction writers, is glossary generation. Wouldn't it be great if there was a simple piece of software to speed this up? Well, that's what 'Glossary Generator' is for. Simply input your manuscript and wait for the generator to do its work!
Writing takes time!
There are many facets of selling a book. There's the writing, the error-checking, the proof-reading, the copy-editing, the editing, the publication process, the advertising… the list goes on. Most writers (including me) enjoy the writing itself more than anything else, but every single part of the process demands time.
The dreaded feedback
As an author of what has been referred to as "cerebral sci-fi", I include glossaries in my books to remind and provide additional information to readers. However, this was not initially the case.
When I first received the feedback from my proof-readers and editor that 'your book needs a glossary', I was relatively disheartened. Another lengthy process! It took some time, but I was very pleased with the outcome. Furthermore, the response was singularly positive: everyone, from the proof-readers and editor to the final readers themselves really liked it too. Now, every single one of my books contains a glossary.
Then why complain, James?
(1) The creation of glossaries is tedious and slow.
(2) You don't want to miss important terms by accident.
The creation of Glossary Generator
After four books, I decided to do something to address my issues with the glossary creation process. I wrote a computer program to do it for me. Initially, the program sat idly as code on my computer without a proper user-friendly interface, patiently waiting to be run on my unsuspecting Word files. However, I realised the program could be used to help other authors too. I put a user interface together and called it 'Glossary Generator'! Following this, creating the glossaries for my last two books (shameless plug: Siouca Remembers is just out…) was far simpler.
How to use the software
The Glossary Generator can be used to create a glossary from scratch, although you should sense-check the results. Some words may be incorrectly flagged as glossary terms (i.e. if they are obscure), or you may simply not wish to include them for whatever reason, since determining which terms should be included is subjective. On the other hand, the generator may fail to find some terms you wish to be included (that have no "flaggable" characteristics to alert the Glossary Generator). Personally, I find the glossary generator has a 90-95% hit rate before I use any of its "additional parameters". An additional benefit of the software is that it can help you to identify errors – for example, if you have a character called "Oberon" and you misspell the name once, as "Oberin", the Glossary Generator will display both.
Identified terms are displayed in alphabetical order within the program, which can be copied and pasted elsewhere, and there is also the option to export them to a text file. Please note – the Glossary Generator identifies terms, but it does not write their descriptions for you. To complete your glossary, you will then need to write the descriptions for each term.
The software is new
This is new, free software. Once you've tried it, please click the feedback link to email me with any issues or improvements you would like to suggest! I intend to further develop the software when I am next able to dedicate the time/resources. Currently, it's only for Windows (sorry Mac users!).
How can you get this?
You can find the Glossary Generator, and a brief tutorial video, at: https://www.jamesmurdo.com/glossary_generator.html. The installation file is 15MB. Upon clicking the file, a popup may appear with text similar to "Windows protected your PC". This is because the generator is new and not verified by Microsoft. To continue, simply click "More info" and "Run anyway", and then you follow a typical installation process.
While I need to state that you "purchase", download and use this software at your own risk (see the End User License Agreement), and are solely reliable for the software's results, please know that I have tested the software extensively on many different computers and found no problems whatsoever.
I hope you will find the Glossary Generator as helpful as I have. I find I spend less time fumbling through my manuscript, looking for terms to include, and I'm able to keep far fewer notes as I come up with or use new words. That gives me more time to write – you've got to love that!
---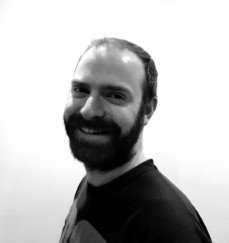 Sci-fi author James Murdo is known as much for his vast, galaxy-spanning and cerebral plots as his satisfying conclusions. Putting the "science" in "science fiction", the expansion of his six books set in the Wanderer Universe is set to continue. You can connect with him through his website and explore his work on Amazon.