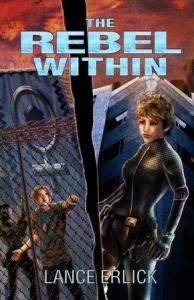 The Rebel Within
by Lance Erlick
Genre: Science Fiction
92,000 words
Sixteen-year-old Annabelle Scott lives under the iron rule of a female-dominated régime that forces males to fight to the death to train the military elite. When Annabelle resists, her defiance endangers everyone she loves and thrusts her to a place of impossible life and death decisions.
The Rebel Within is available at Amazon.com, Smashwords, and Amazon UK.