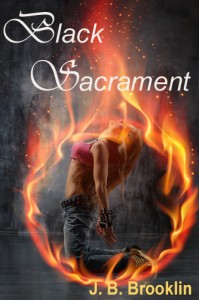 Today, we feature a sneak peek of Author J. B. Brooklin's fantasy novel, Black Sacrament.
It shouldn't have happened. It was impossible. And still, she had seen him, although he was invisible to the eyes of humans.
Sariel Baldwin, orphan and niece of the New York banker Harold Baldwin, is just about to recover from the loss of her parents when she meets Alexander, a fire demon set out to avenge murder. She doesn't know that her uncle is the focus of Alexander's mission. And that is just the beginning…
Black Sacrament is available on Amazon.com, and Amazon UK as an e-book.
And now, an excerpt from Black Sacrament: Continue reading "Sneak Peek: Black Sacrament"