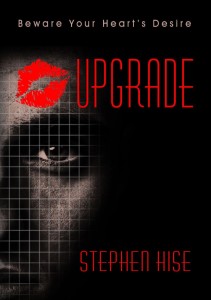 In this series, so far I've shared with you the formula for writing a blockbuster action/adventure bestseller, and a knock-em dead romance bestseller. In this installment, we're going to cover writing an earth-shattering, edge-of-the-seat romantic thriller!
Yeah, I knew you were going to ask what qualifies me to give this advice. Aside from the fact that I've extensively researched stalking (for my books, of course), and I've won awards for my action-adventure thriller Lust for Danger, I got help this time. Our very own Evil Mastermind, Stephen Hise – author of the psychological thriller Upgrade, has contributed to this special recipe. So grab your pen and take notes. This is going to blow you away.
Now let's get to it. Follow my advice below, and you'll be Hollywood-bound, my friend!
Continue reading "Formula for a Bestselling Romantic Thriller"