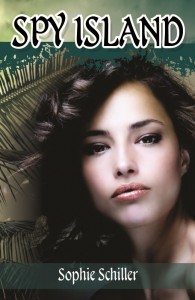 Author Sophie Schiller is pleased to announce the release of her new historical fiction thriller, Spy Island.
Abigail Maduro plunges headfirst into the dangerous world of espionage when she travels to the West Indies to live with her Aunt Esther and rescues a stranded sailor. Abby shelters Erich in the basement of her house and learns that he is really a deserter from a German U-boat. Lothar Langsdorff, the island's German Consul, also discovers Erich's presence, and blackmails him into committing sabotage. When Erich is arrested, Abigail risks everything to save him. But with Langsdorff still on the loose, Abby relies on wits, bravery, and a little island magic to thwart a dangerous ring of German spies.
Spy Island was released in January 2013 and is currently available from Amazon.com and Amazon UK.
---